Features
Full metal frame and slide mimics the weight and feel of Magnum Researches iconic hand cannon
Full licensed trademarks and markings provide a level of detail rarely seen on other replcias
Realistic blowback action provides a healthy kick and an impressive display of performance
Injection molded polymer grip panels with Desert Eagle markings
Functioning safety and magazine release
Realistic field stripping
21 round magazine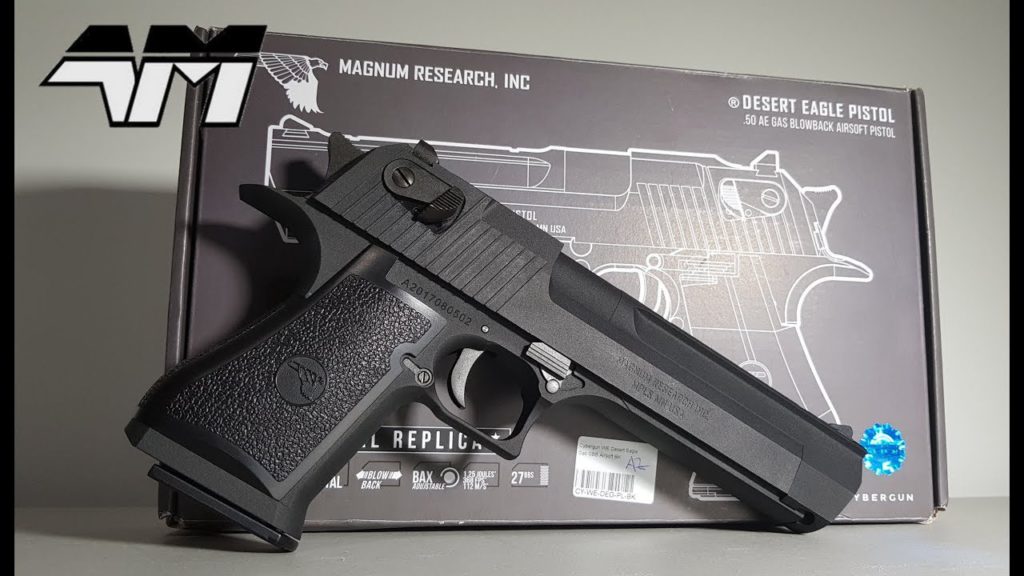 FPS: 368
Color: BlackLet's face the facts, in today's day and age contrary to popular belief, size matters; it matters a lot. When your average pea-shooters just aren't scratching that itch and you desire a big, powerful, solid beast of a cannon then the Desert Eagle is just what you have been waiting for. If the word overkill puts a smile on your face, if you need to destroy your target and everything immediately around it with complete disregard to subtlety, if stealth is nothing more than an afterthought then you have found your perfect match for a side arm.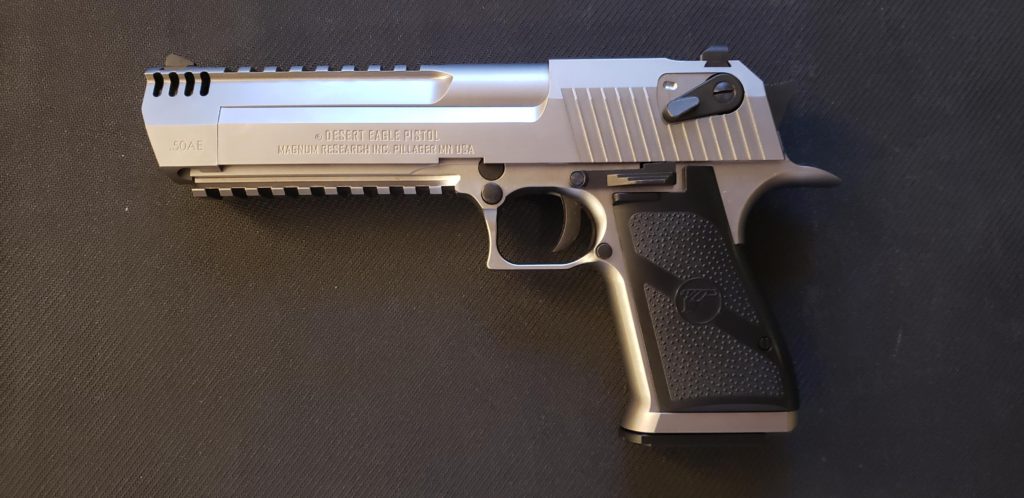 Developed in the late 1970's / early 1980's, Magnum Research and Israel Military Industries (IMI) wanted to venture into the magnum side arm market that was mostly dominated by revolver style weapons. What sets the Desert Eagle apart from any other magnum side arm is the fact that it is a semi-auto gas-operated pistol that functions more like a rifle than a pistol. The rifle style gas system allows for use of high pressure / high power cartridges that traditional semi-automatic pistol designs cannot handle. Easily one of the most recognizable and most iconic semi-automatic handguns of all time, this weapon has been featured in numerous movies, tv shows, and video games. It is easily one of the most intimidating pieces of hardware one can carry for their side arm.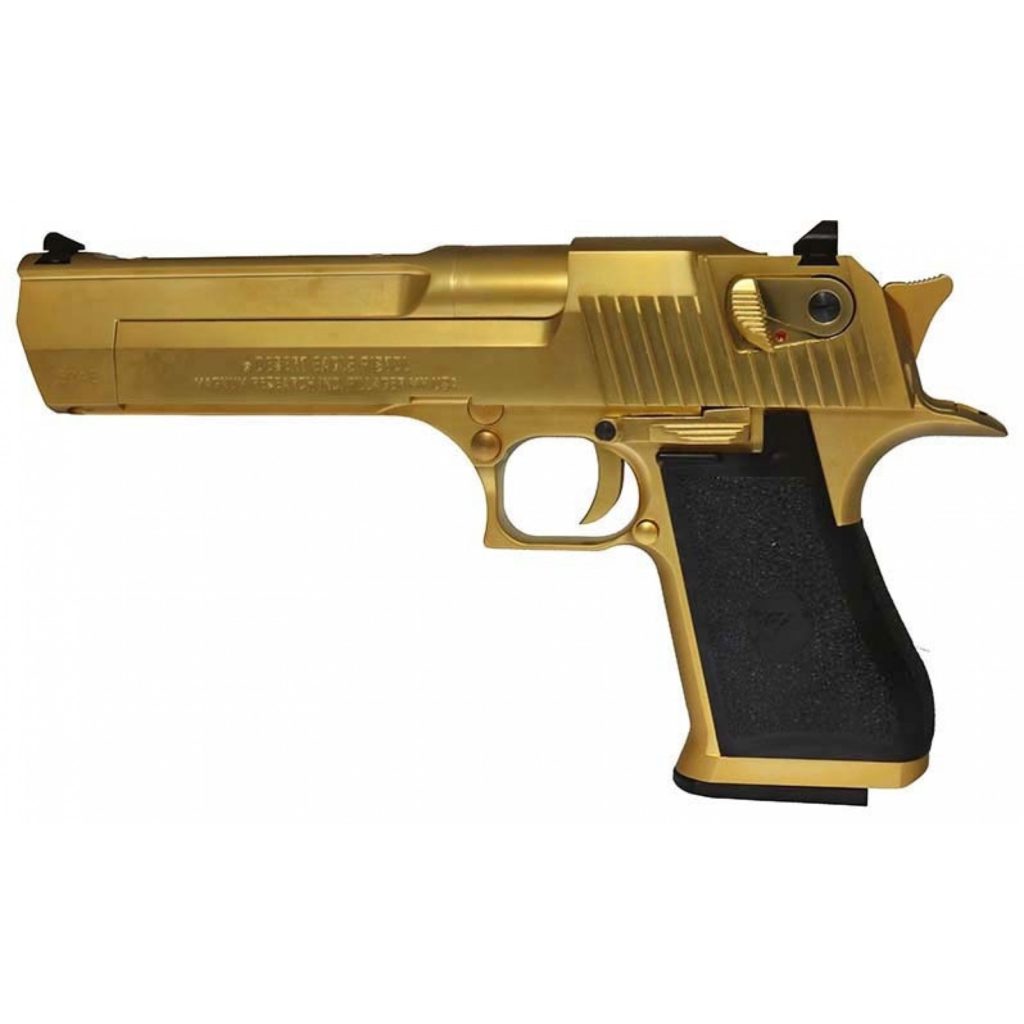 Dimensions: 260mm x 150mm
Magazine: 21 rounds. Designed for use with WE-Tech Desert Eagle magazines
Gas Type: Green Gas, Red Gas, Propane
Firing Mode: Semi Automatic, Safety
System: Gas Blowback
Hopup: Yes, Adjustable
Velocity: ~368 FPS
Package Includes: Gun, Magazine, and Manual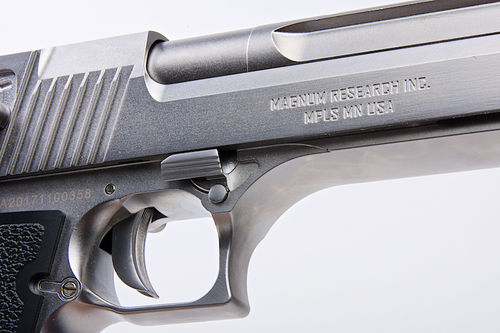 *Your privacy is important to us, we always protect our club member and never leak out any information.