The WE P08 Luger airsoft pistol is a fantastic replica luger used widely by the Germans in both World War 1 and 2. The safety, slide action, and mag release also all function just like the real-steel pistol. Compatible with both green gas and propane. This pistol fires 300~320 FPS with 0.20g BBs using green gas. If you're looking for a pistol to compliment any reenactment load-out, look no further than the WE Luger! This pistol features:
True to history replica Luger Pistol
Full Metal Construction with ABS Frips
Semi-Automatic firing mode with realistic blow-back cantilever action
6″ Barrel
Textured Pistol Grips
Overall length is 219mm, inner barrel length is 84mm.
320FPS velocity using 0.20g BB's.
15th single-stack magazine.
Adjustable Hop-up.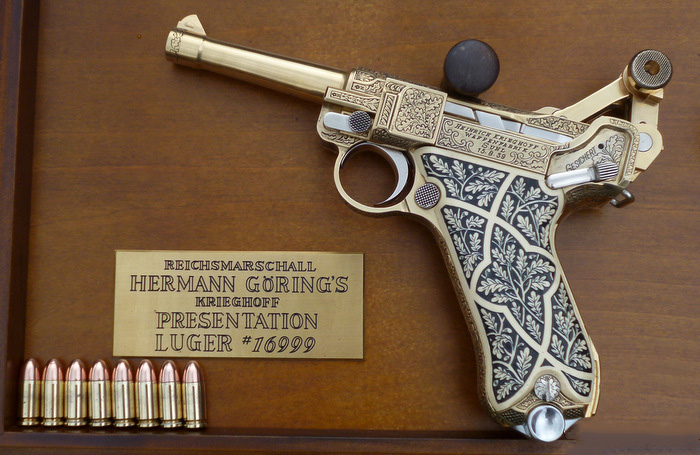 Trigger Pull: The single-action only trigger pull has a super short take-up with a very smooth light release. There is no reset since the entire action is short, so quick follow-up shots are fast and predictable. Since this is a single-action only trigger with no external hammer, you will need to pull the toggle back to chamber a BB and pre-cock the hammer for the first shot. The blowback action will do this automatically for you on follow-up shots until the magazine is empty and the toggle locks back.