Looking for something a bit different? The awesome Ares G2 Mod 1 'Kriss Vector' style rifle is an ideal choice for any gamer seeking a unique weapon that is not your average run-of-the-mill m4 variant.
Inner barrel 140 mm.
Features semi, 2nd burst and full auto, Folding stock, Flip up sights, A rotary style hop up.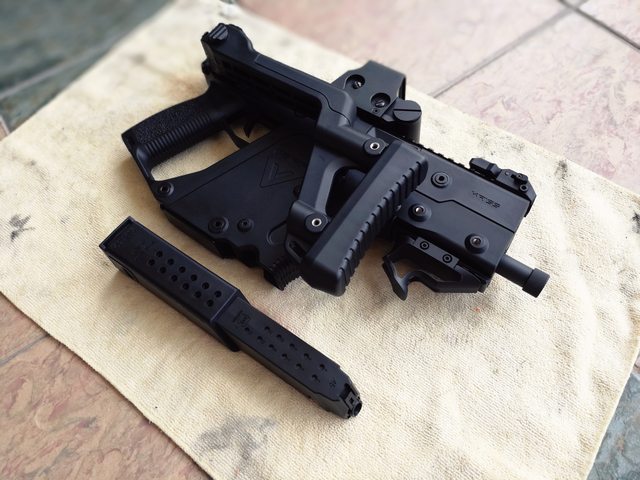 Battery housed in pistol grip.
Length:  620 mm
Weight: 2600g
Magazine Capacity: 40rds
Fire Modes: AEG
System: High Power Spring
Hopup: Yes
Material: CNC 6063 Aluminum + Metal