Build your ideal airsoft with innovation AMOEBA has been creating innovative airsoft products since 2014. With the development of innovations and technological know-how, their Electronic Fire Control System opens a new chapter in the airsoft market. In 2016, AMOEBA Striker series (AS-01) was introduced to the market and became a sensation in the airsoft market. With continuous effort and investments, AMOEBA guarantees to provide the best and exceptional products for airsoft lovers. Welcome to AMOEBA Airsoft.
The Striker AS-02 is the follow up to the wildly popular Ares Amoeba AS-01. Being heavily inspired by scout rifles, this short barreled bolt action rifle is not only an update in terms of looks but Ares and Amoeba refined some existing parts as well.
While keeping their short stroke action, they improved the action itself making it incredibly smooth even after extra use. The trigger is redesigned with 90 degree levers and sears. As a final obvious touch, they also added a shoulder rest for added support while having to lock down long, straight sight lines.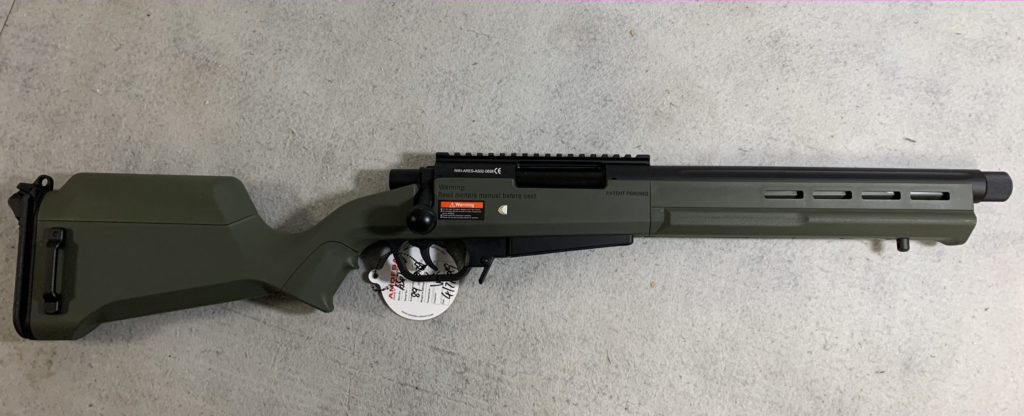 Features:
High quality polymer rifle chassis.
Lightweight construction.
Smooth short stroke action.
Compatible with AS-01 accessories.
Comes with a 45 round magazine.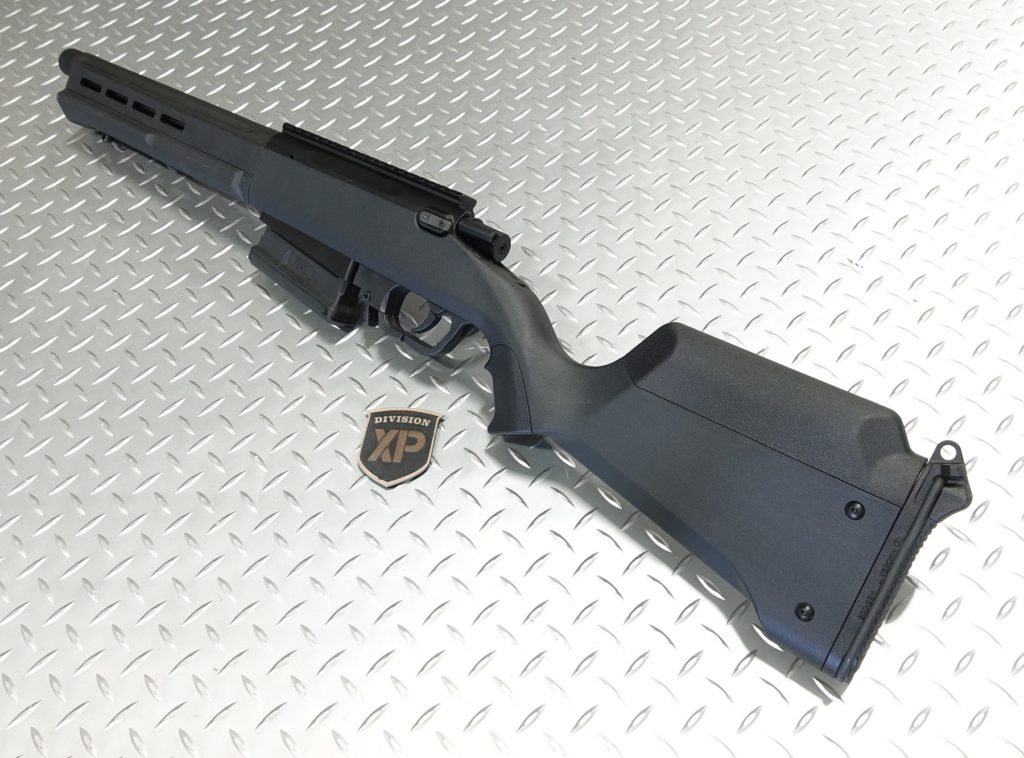 Specifications:
Length – 860mm
Weight – 2260g
Magazine Capacity – 45 Rounds
Power Source – Spring
Blowback – None
Shooting Modes – Bolt action
Hop-up – Adjustable
Magazine Compatibility – Standard Striker series magazines.
FPS – 400