About KWA
Established in 1988, KWA has been the leadingdesigner and manufacturer of airsoft replica weapons for law enforcement and military training. Its reputation for quality, performance, and reliability makes KWA a recognized leader in professional airsoft products.In a time when airsoft development is focused on external replications and logos, KWA has been advancing airsoft technologies with the introduction of the NS2 Gas Blowback System and the 2GX Mechbox. Both product advancements increase the overall performance and reliability beyond all conventional standards of the industry. These products represent KWAs commitment to excellence and passion for engineering products that simply outperform.KWAs state-of-the-art manufacturing facility is located in Taiwan with an independent sales and distribution operation in the United States that services the Americas and all European Regions.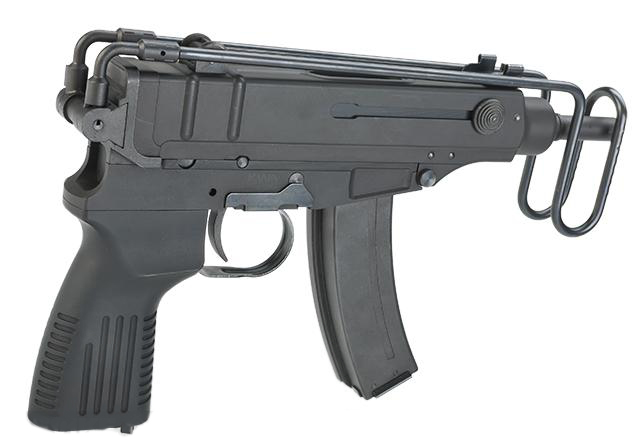 Features
Functional bolt catch
Adjustable front and rear sights
Removable folding stock
Ambidextrous charging knobs
Reinforced polymer receiver
Semi and full auto select fire
Type 3 adjustable hop-up
Gas operated recoil blow back
FPS Range: 310-330
Color: BlackDevelopment of the vz. 61 korpion was initiated in the late 1950s, with the intent to provide various non-infantry units with a lightweight, personal defense weapon that brought more firepower than the standard pistol. First prototypes of the new weapon were built in 1959 and was officially adopted by the Czechoslovak Army in 1961. Although the vz. 61 korpion was created for the Czech Army, a few korpions found their way into the hands of various niche groups, which favored the weapon for its small size and the subsonic capabilities of the .32 ACP cartridge.
The KWA kz. 61 korpion Submachine Gun features a removable folding stock, ambidextrous charging knobs, and two select-fire modes. The short overall length of the kz. 61 korpion makes it ideal for close quarter engagements, or as a sidearm for individuals who want a larger volume of fire from their secondary.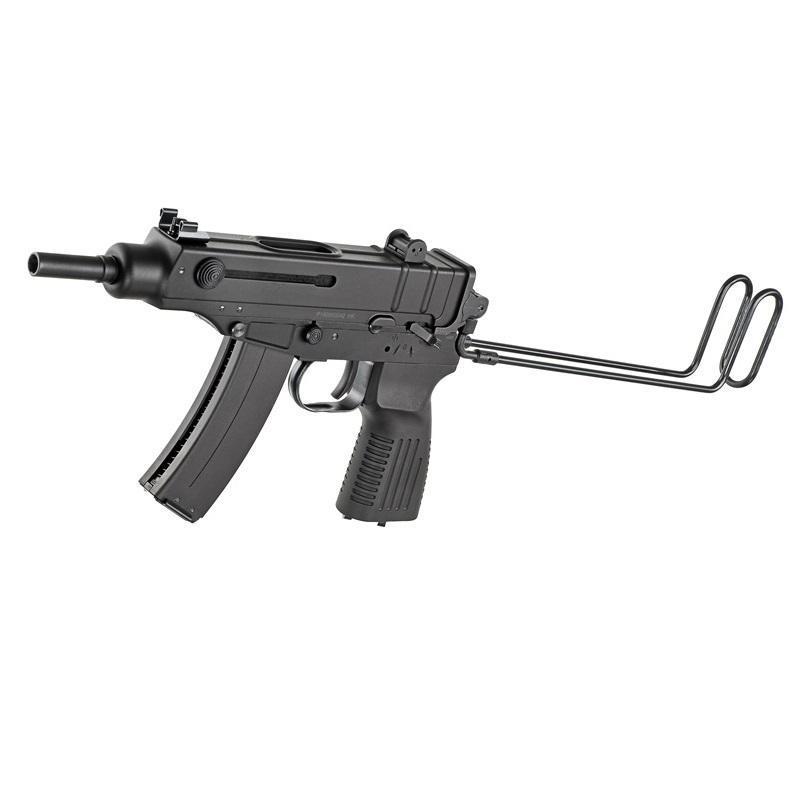 Length: 273.05mm – 517.53mm (Folded / Extended)
Weight: 1.27 (2.79lbs)
Inner Barrel: 103.5mm (6.05mm Diameter)
Magazine Capacity: 20rds
Muzzle Velocity: 310-330 FPS (Measured with 0.20g BBs and Green Gas)
Rate of Fire: 21+ RPS
Gas Type: Green Gas, Propane
Fire Modes: Semi/Full-Auto, Safety
Hopup: Yes, Adjustable