About KWA
Established in 1988, KWA has been the leadingdesigner and manufacturer of airsoft replica weapons for law enforcement and military training. Its reputation for quality, performance, and reliability makes KWA a recognized leader in professional airsoft products.In a time when airsoft development is focused on external replications and logos, KWA has been advancing airsoft technologies with the introduction of the NS2 Gas Blowback System and the 2GX Mechbox. Both product advancements increase the overall performance and reliability beyond all conventional standards of the industry. These products represent KWAs commitment to excellence and passion for engineering products that simply outperform.KWAs state-of-the-art manufacturing facility is located in Taiwan with an independent sales and distribution operation in the United States that services the Americas and all European Regions.
Features
Metal frame and slide
Semi-Auto and 3-Round Burst Firing Modes
Integrated Steel Front Flip-down Handle / Grip
Realistic Construction and Field Stripping
Uses KWA's renowned NS2 Gas System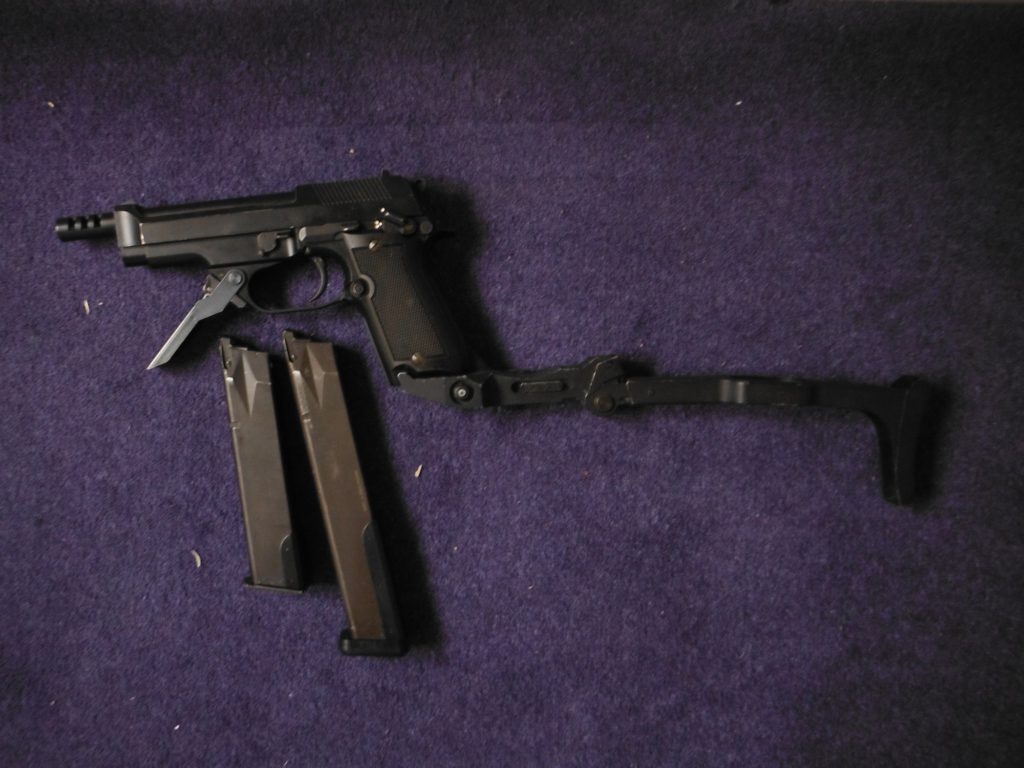 FPS Range: 340-350
Color: BlackThe M93RII is a weapon that is known for its unique capabilities that other full sized handguns cannot provide. The KWA M93RII features a select fire switch that allows the weapon to fire in three round burst or semi-automatic modes giving the weapon the flexibility to adapt to many combat situations. A folding front grip provides the operator increased control while operating on full auto and three round burst modes. The full metal construction of the weapon increases rigidity and durability, while the updated NS2 system provides reliable outstanding performance. The KWA M93R II provides the shooter massive amounts of firepower while maintaining a pistol frame.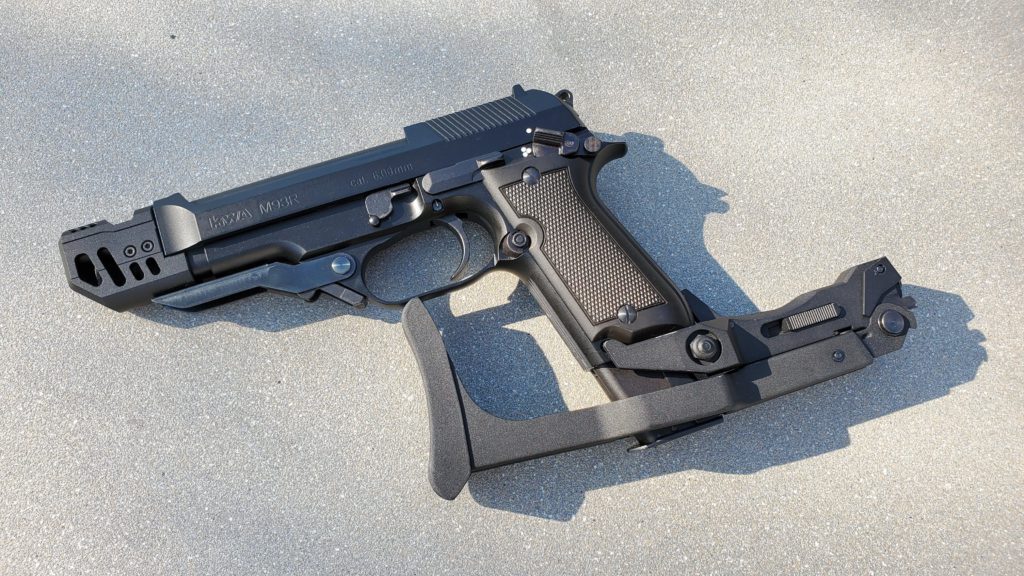 Dimensions: 253mm x 175mm
Weight: 1060g
Muzzle Velocity: 340~350 FPS (Measured with 0.20g BBs and Green Gas)
Inner Barrel: 125mm
Magazine: 32rd
Gas Type: Green Gas
Fire Modes: Semi-Auto, 3-Round Burst, Safe