Cybergun / Spartan Mil/LE
Cybergun is the world leader in designing and distributing replica dummy weapons for video game aficionados, sport or outdoor shooting, and collectors.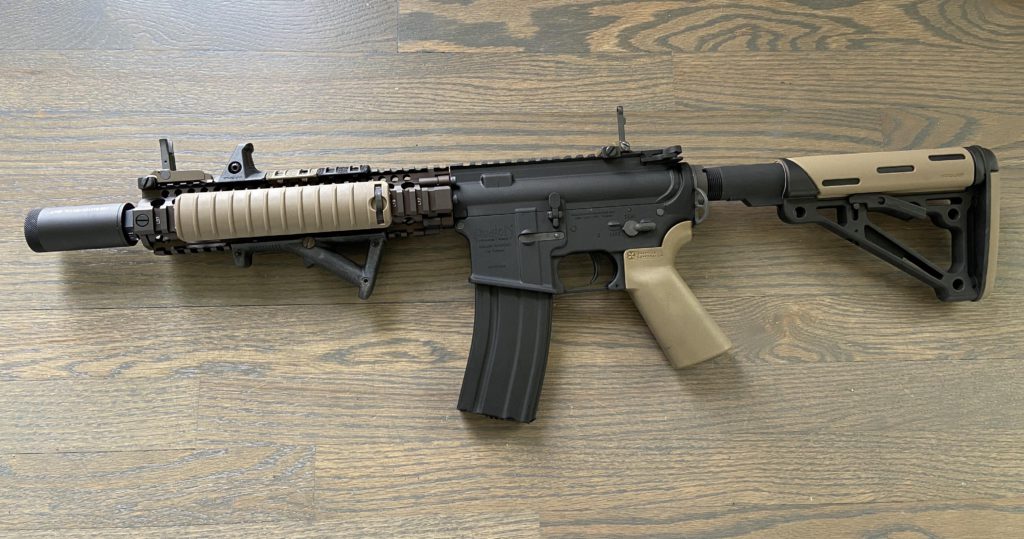 Features
Authentic Colt trademarks rolled into the receiver
High precision reinforced V2 gearbox
Metal lower receiver w/ CNC machined RIS hand guard
Integrated flip-up front and rear sights
High quality polymer stock, pistol grip, rail covers
Functioning bolt catch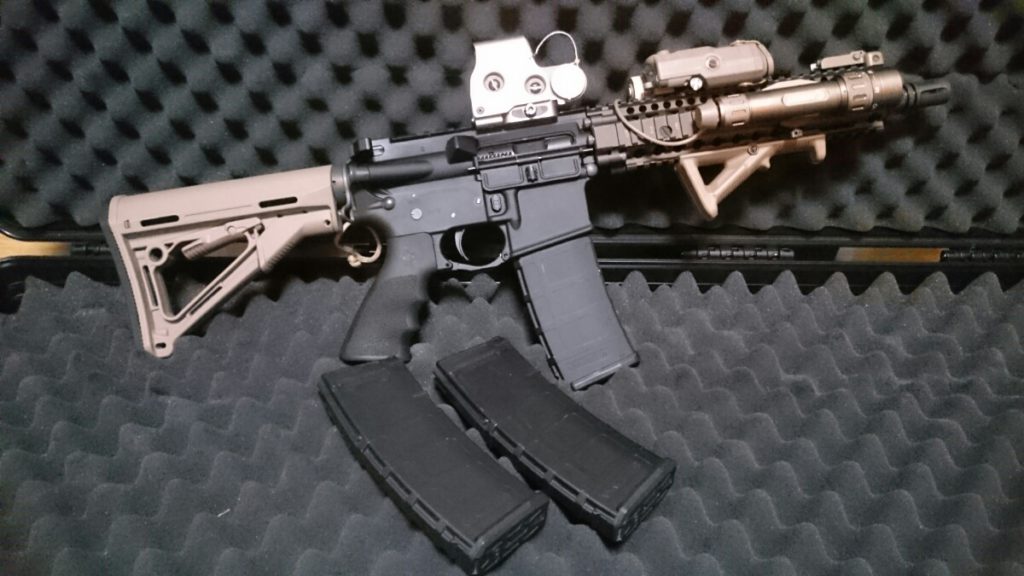 FPS: 400
Color: Dark EarthLength: 690mm-775mm Adjustable
Weight: 2750g
Inner Barrel: 275mm
Magazine Capacity: 300rd Capacity. Compatible with other similar M4 / M16 Series Airsoft AEG Magazines
Muzzle Velocity: ~400 FPS (Measured with 0.20g BBs)
Thread Direction: 14mm Negative
Gearbox: Ver 2 Full Metal, Fully Upgradeable
Motor: Long Type
Fire Modes: Semi/Full-Auto, Safety
Package Includes: Gun, Magazine, Manual, Rail Cover, Flip-up Sights
Battery: 9.6v Small Butterfly Type Recommended (Battery not included)
Hopup: Yes, Adjustable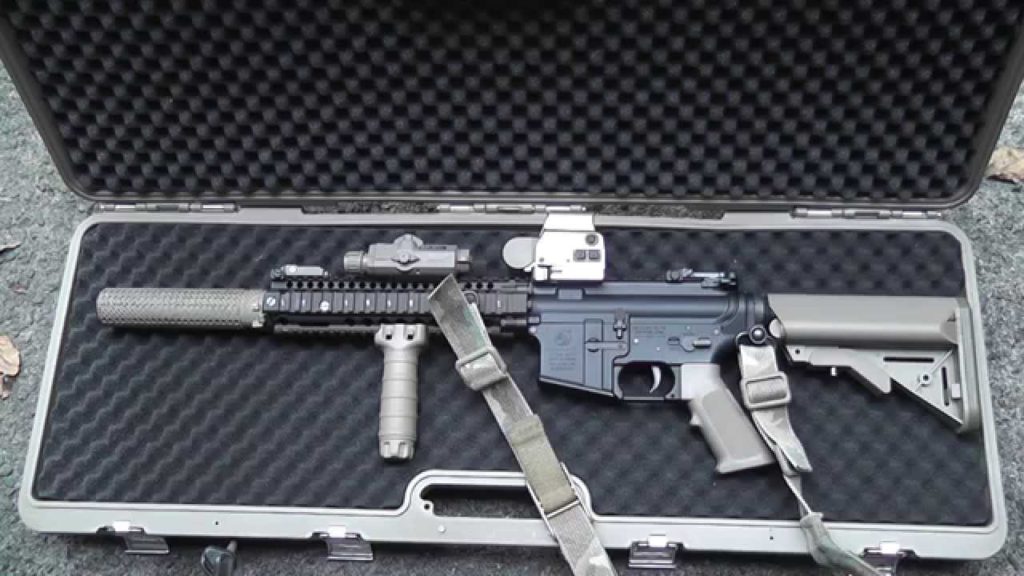 VFC guns is really top notch quality. That's where this AEG really stands out. The internals are decent but nothing special. The gun has a nice weight to it. Full metal recievers, buffer tube, and outer barrel but the gin still is very easy to manuver with. With the optic and all accessories the gun weighs a little over 8lb. I bought this gun for the VFC fit and finish. Along with the oh so nice Fully Licensed Colt trades and Daniel Defense rail. I have already started upgrading the internals (Prometheus 6.03 tbb, Madbull blue bucking, And an ASG 35k motor) and planning to have a Gate Titan installed soon as well as some nicer gears. If you are looking for a solid and fair priced milsimish base gun this is the gun you want. It looks freaking sweet with the EoTech XPS2 and Flip to the side magnifier along with the other usual neccessary mk18 accessories thrown on it. Definitely a good buy.
The only con with this gun is the gearbox is definitely a little whiney. My VFC Avalon and VFC HK 416 A5 also have pretty whiney gearboxes. It doesn't effect the gun's performance at all. I get a nice 10″ grouping on a man sized target from about 100-125feet away and the trigger response and rate of fire on an 11.1 Titan Power Lithium Ion battery is very good. 400-410fps with .20s and 22rps out of the box. ( After putting about 1,000-1,500 bbs through it the fps has settled into a nice 390-400 was which is perfect for me) It also would've been nice if the gun came with a mosfet but that's ok. All in all I give the gun an 8.5/10 internally and a 9/10 externally.