About A&K
A&K has been in business for more than a decade, boasting a huge selection of popular rifle models as well as unique platforms; Machine Guns, SMGs, DMRs, and even WWII replicas. A&K provides a great lineup of Airsoft products at a great value.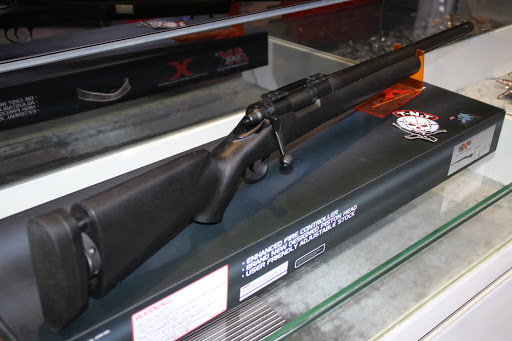 Features
Heavy duty injection molded polymer chassis
Lightweight aluminum alloy receiver, with fluted barrel
Integrated 20mm top rail for mounting optics
Adjustable butt pad with rubber cushion
Machined aluminum cylinder, Brass air nozzle, Stainless steel spring guide (Proprietary A&K spring set)
Machined match trigger group box, Precision trigger group with 90 degree sear (Proprietary A&K trigger)
Ball bearing bolt handle detent keeps bolt in place while reducing wear and tear over lifespan
Adjustable VSR-10 compatible hopup
The A&K M24 brings custom build features to an out of the box, long range dominator. The A&K M24 sniper rifle features a textured injection molded polymer chassis, aluminum alloy barrel and receiver, as well as a 20mm rail for mounting optics of your choice. Internally, the M24 has been factory upgraded with a machined aluminum alloy piston, machined aluminum cylinder, stainless steel spring guide, and brass air nozzle. Clocking in at 400 FPS the A&K M24 is the premier choice for out of the box, long range kill shots.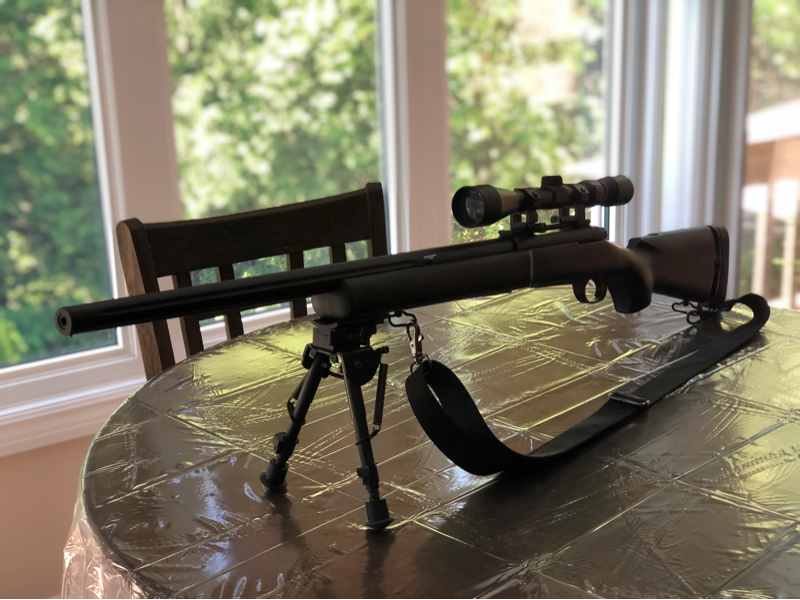 Specifications:
Length: 44″
Weight: 8.5 lbs
Magazine Capacity: 15 rounds, proprietary magazine
Muzzle Velocity: 400 FPS (Measured with 0.20g BBs)
Fire Modes: Bolt Action
System: VSR-10 High Power Spring
Hopup: Yes, Adjustable (Compatible w/ BAR-10 Style Hopup Systems)