Features
Fully Licensed Isreal Tavor TAR21 trademarks
Quick-Change Spring 8mm metal bushing metal gearbox
Integrated top rail
Functional charging handle and bolt
Bullpup "one-hand" and "long barrel" design
Flip-up Front and Rear Sights
High Strength Polymer Body and Frame
Innovative front hand guard battery compartement for fast & easy battery replacement and power change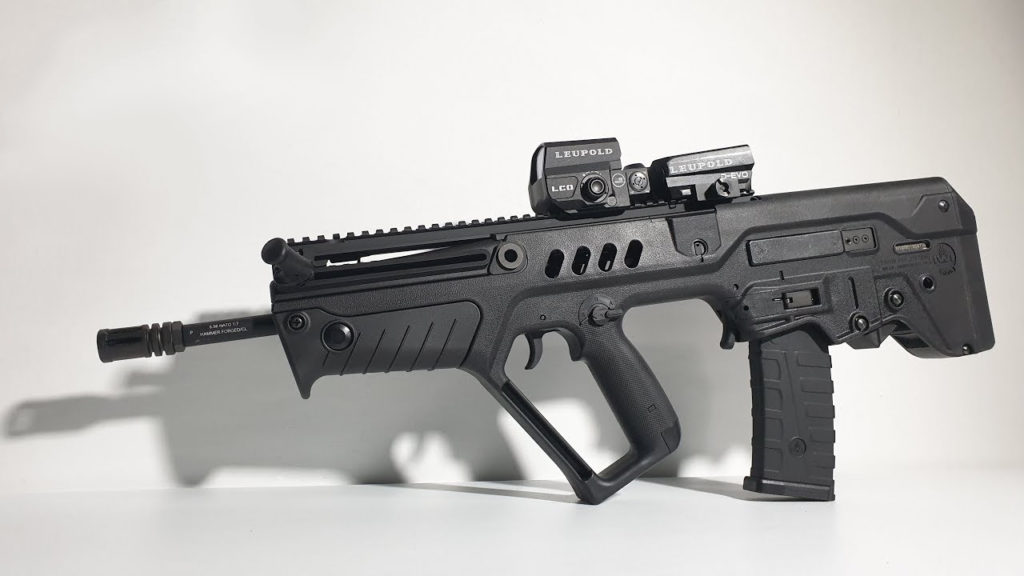 FPS Range: 330-360
Color: BlackThe Licensed Tavor TAR21 Full Size Airsoft AEG Rifle as seen on popular video game HALO is an innovated Airsoft AEG with many advanced designs.
"T.A.R. 21" stands for "Tavor Assault Rifle – 21st Century". The T.A.R. 21 was selected as the future assault rifle of the Israeli Defense Forces and will become the standard Israeli infantry weapon. The TAR21 is also being employed by special operations units across the globe. What makes the TAR21 so popular is it's bullpup design. The advantages of the bullpup design is that while it shortens the overall length of the rifle it does not sacrifice barrel length.
The TAR21 features a fiber reinforced polymer body, fully upgradable metal gearbox, metal outer barrel and much more! Flip-up front sight, rear sights and integrated scope ready rails gives the TAR21 a decisive advantage on the field. In skilled hands the Tavor is a formidable airsoft rifle.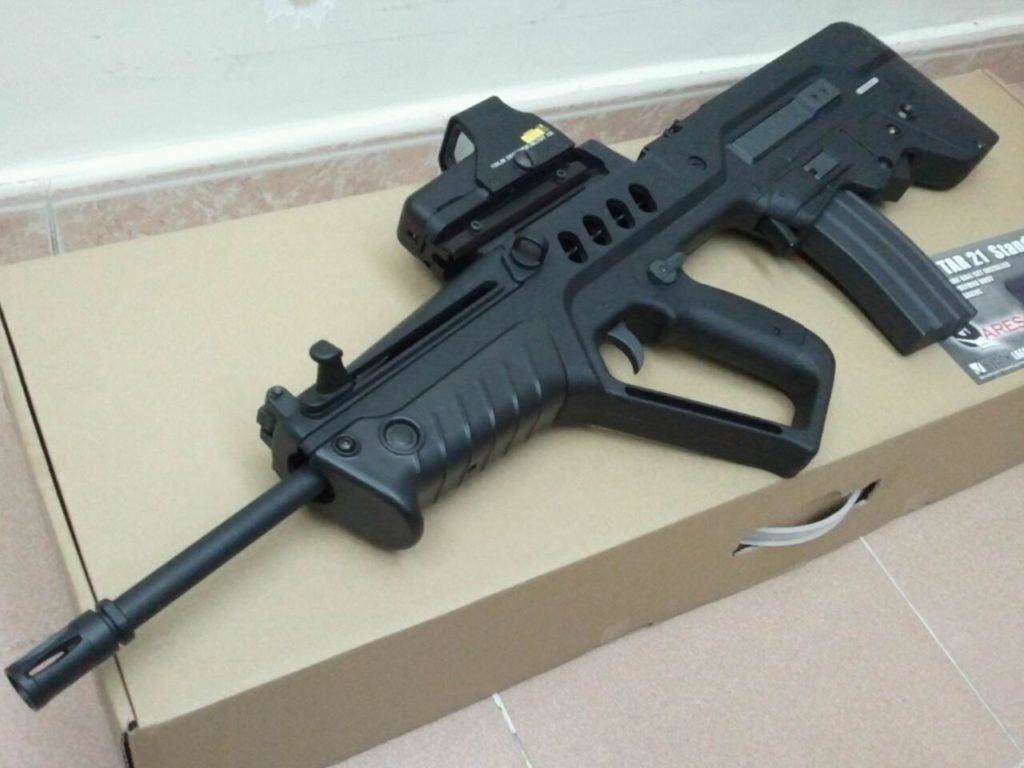 System: Gas Blowback (Force Velocity [FV] w/ Full Open Bolt Design) w/ Adj. Hop Up
-Bullpup design
-Flip up Front Sight & Rear Sight
-IWI Authorized Laser Marking on Metal Outer Barrel / Stock / Magazine
-Realistic Real Gun Barrel Lock (Tool included )
-Realistic Font Handguard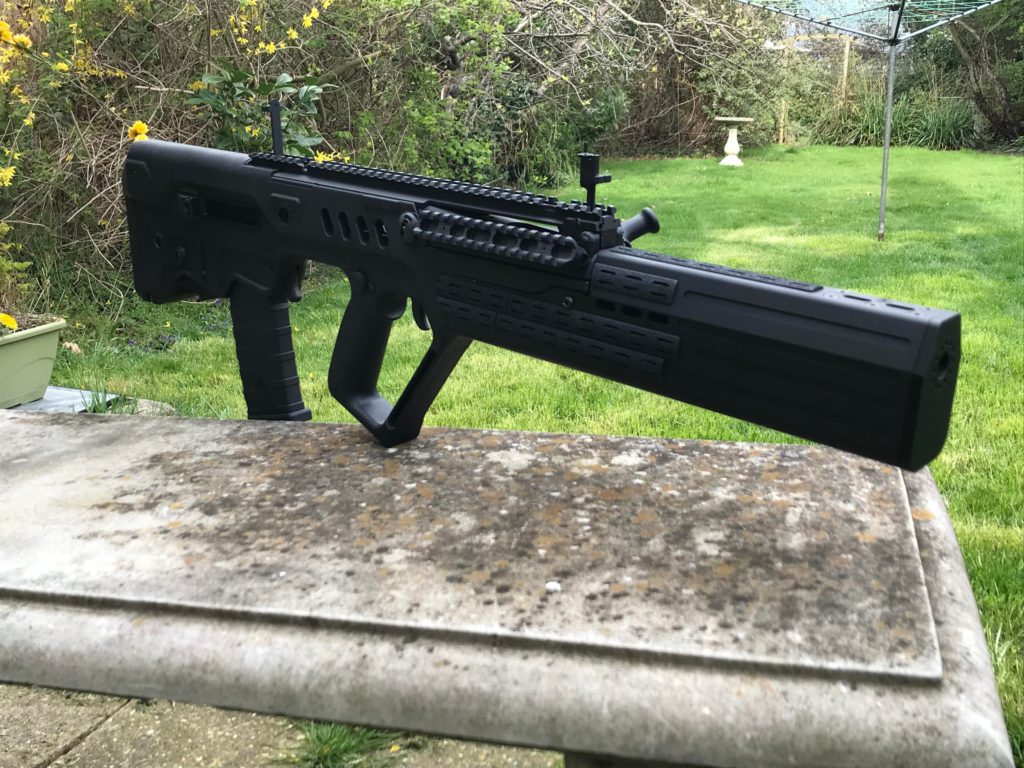 Material: Metal / Reinforced Nylon Fiber
-Loading Capacity: 40 Rounds 6mm BBs
-Firing Mode: Safe / Semi/Full Auto (Lock Bolt when Magazine Empty)
-System: Gas Blowback (Force Velocity [FV] w/ Full Open Bolt Design) w/ Adj. Hop Up
-Bullpup design
-Flip up Front Sight & Rear Sight
-Authorized Laser Marking on Metal Outer Barrel / Stock / Magazine
-Realistic Real Gun Barrel Lock (Tool included )
-Realistic Font Handguard
-15" long Top Picatinny Rail
-Grip Space for Storage