About Elite Force / Umarex
Since 1972 Umarex has created a world of adventure for sport shooters, recreational shooters and hunters. Its high-performance, high quality models permit training under highly realistic conditions.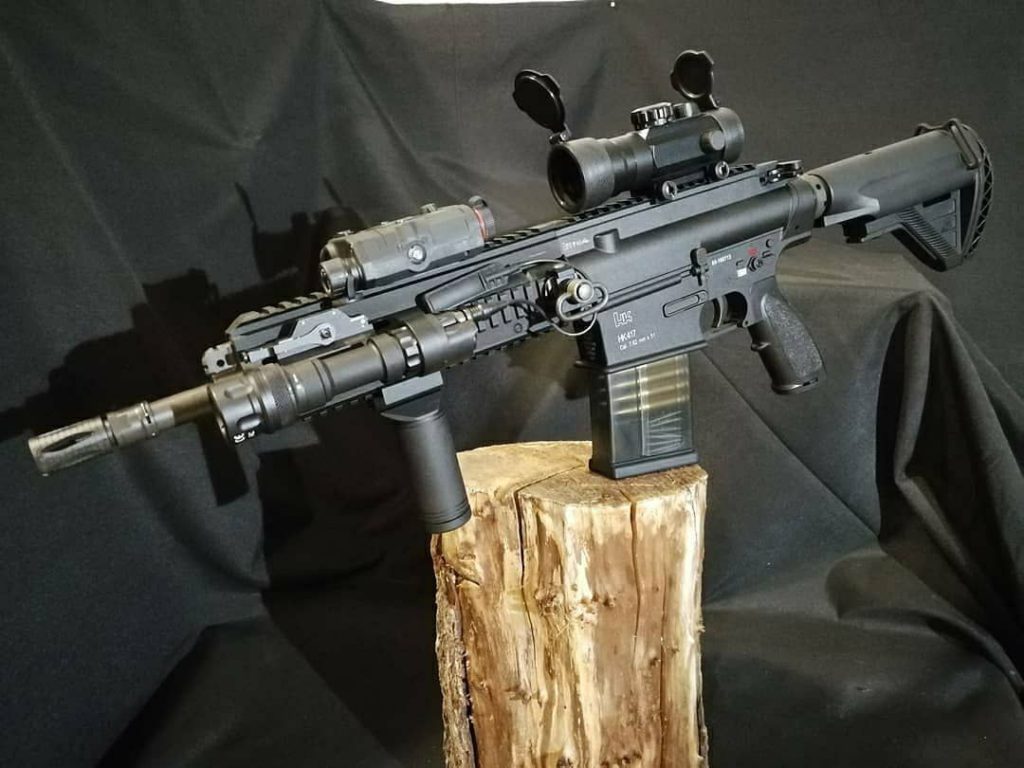 FPS Range: 400-440
The HK 417 is a licensed, authentic replica. The metal receiver and high torque motor with metal gears and 8 mm bearings contribute to the elite status of the gun. The 140rd magazine provides a realistic look. The adjustable rear sight, and adjustable stock allow for accurate and comfortable shooting. The metal quad rail system lets you accessorize the gun to fit your individual specifications. Perfect for use on the mil-sim (military simulation) battlefield or in tactical training situations.
1/1 Scale High Power Assembled Gas Blow Back GBB Rifle
Semi / Fully Automatic Shooting Mode
GBB system with realistic blowback effect
Official H&K (HECKLER & KOCH) Licensed Authentic Marking on Body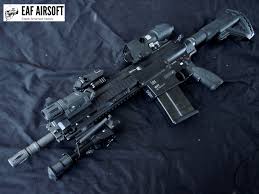 Aluminum Housing Receiver
385 Steel Outer Barrel With 60mm Steel Flashider
Steel Blot Relesea
Aluminum Free Float Rail System Handguard (330mm)
Nylon Fiber 6 position adjustable crane stock (Rubber Stock Pad) (Authentic H&K marking) and Pistol Grip
Flip-up front and Detachable flip-up rear sights
Polymer Housing 20 rounds Loading Capacity Magazine
Charging Handle can be locked & released
Upgraded More Durable Version2 Internals parts
Adjustable Hop-up Systema
Ambidextrous fire selector lever that is user friendly to both left and right handed
Length: 810mm-890mm, Adjustable
Weight: 3300g
Inner Barrel: ~330mm
Magazine Capacity: 140rd Mid-Capacity. Compatible with Umarex 417 Elite 7.62 Type magazines
Muzzle Velocity: 400~440 FPS (Measured with 0.20g BBs)
Thread Direction: 14mm Negative
Gearbox: Proprietary Full Metal, Fully Upgradeable (Compatible with most Ver.2 internal parts)
Motor: Long Type
Fire Modes: Semi/Full-Auto, Safety
Package Includes: Gun, Magazine, Manual
Battery: 9.6v Small Butterfly Type recommended (Battery not included)
Hopup: Yes, Adjustable
Manufacturer: Umarex (Licensed by H&K)