About WE-TECH
WE is one of the world's premiere Airsoft manufacturers, designing and creating some of the best Airsoft products in the world. Exclusively distributed by Evike.com in the USA, we offer unmatched after-sales support, full parts support, and gun servicing.

FPS Range: 360-400
Color: Black* Scope, Bipod, 4-Prong Flash Hider, and Mock Silencer in image not included.
The WE Gas Blowback EBR brings a fierce, tactical look to your loadout that is sure to intimidate even the toughest of opponents on the field. This revolutionary rifle is one of its kind made to perfection by WE Tech, the #1 Gas gun manufacturer in the world. Flawless finish, great performance, realism, adjustable high power and accuracy make this a must have for collectors and war-gamers. These will only be available in limited quantities so if you're thinking about buying one, don't hesitate!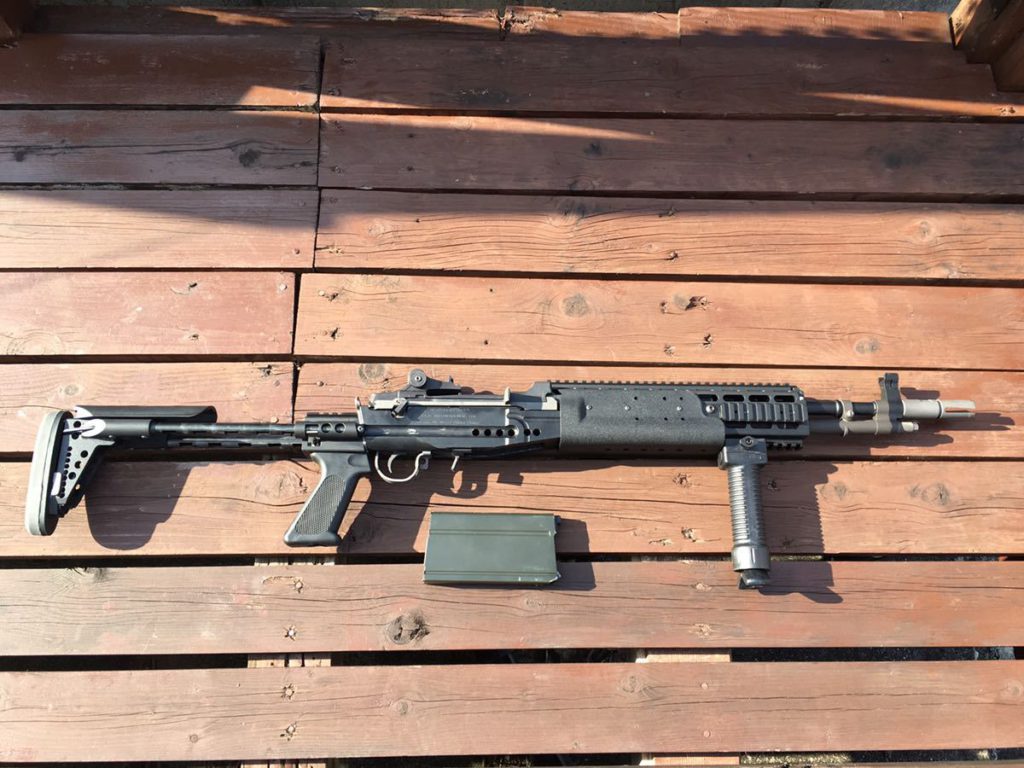 Manufacturer: WE Tech
Muzzle Velocity: 360 ~ 400 FPS (Adjustable up to 500+ FPS).
Magazine Capacity: 20+10 Round Magazine (Removing small stopper inside magazine to hold 30 rounds. Magazine gas allows 30~60 rounds to be fired each full charge.
Gas Power: Green Gas, Propane Adapter, Red Gas.
BB Type: 0.20g WE / Matrix or heavier / compatible grade BB's. (0.25g+ recommended)
Material: Nylon Fiber / CNC Aluminum Alloy / Steel
Action: Gas Blowback
Firing Mode: Semi-automatic / Full Automatic / Safe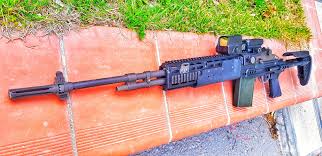 Features:
– Super Realistic Heavy-weight Hard Kick Gas Blowback.
– WE Open Bolt system for better efficiency.
– 100% Factory support on parts availability.
– Full CNC Aluminum Body with integrated Rail System and Flat Top Receiver for easy scope and accessory mounting.
– High quality Nylon Fiber/Polymer grip, cheek rest, and handguard
– Fully adjustable Cheek Riser and Butt Pad. Butt pad includes comfortable rubber end cap.
– Adjustable rear sight and integrated sling mounts.
– Great accuracy, grouping and range.
– Detachable Magazine.
Review: We are blown away by this rifle and you will be too! It is simply the best EBR replica on the market today in terms of accuracy, construction and feel. It is nothing like any ordinary Airsoft rifle you are familiar with.