About EMG
The EMG vision is to manufacture products the world has never seen before; products we would put our name on, and products that hit the spot! "EMG" (Evike Manufacturing Group) was spawned from the realization that if you want something done exactly the way you want it, you need to do it yourself, and we did just that.
We took our 16 years of knowledge as the market's lead retailer, our network of 300+ superior manufacturers, to work with inspiring top innovators in the firearms industry. That combined with the vision to invest into the Airsoft industry, an industry we believe in, EMG was born.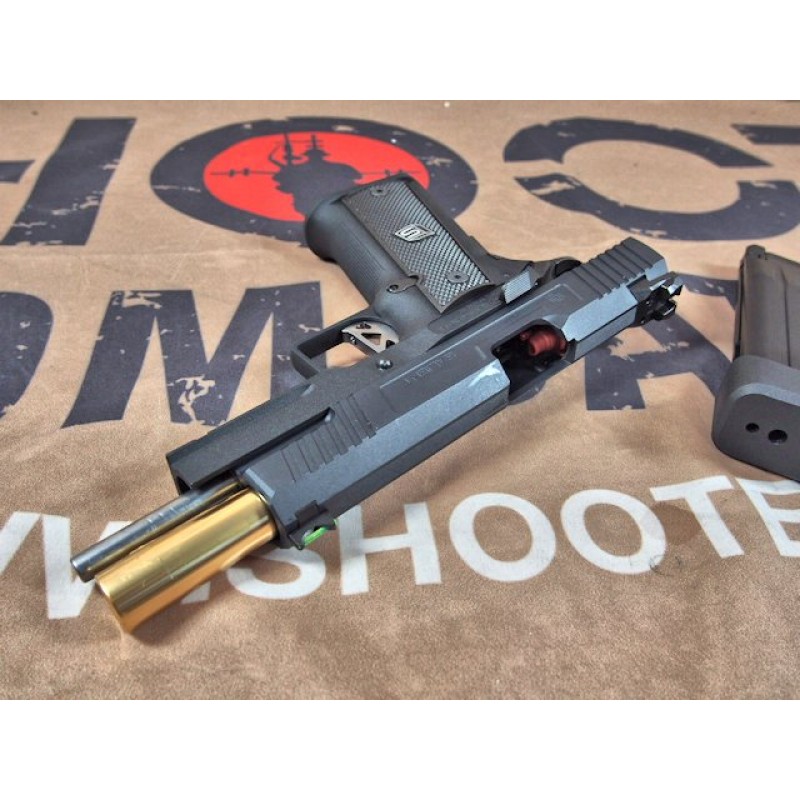 About SAI – Salient Arms Intl
Salient Arms International (SAI) is dedicated to providing elite weaponry to customers who expect only the very best in both accuracy and performance. Whether they are military, law enforcement, civilian, or competition shooter, we will provide them with cutting edge products that they can rely on.SAI prides itself on applying an out-of-the-box approach to industry problem-solving. We identify and address a weapon's shortcomings and then strive to create an improved and completely unique platform. Our approach to aesthetic design follows a very similar course. SAI places performance at the forefront of all its designs and that emphasis on performance creates a truly remarkable and striking firearm for the end user.We at SAI believe that a weapon designed around performance instills confidence in its user. That confidence can mean the difference between success or failure, winning or losing, and even life or death.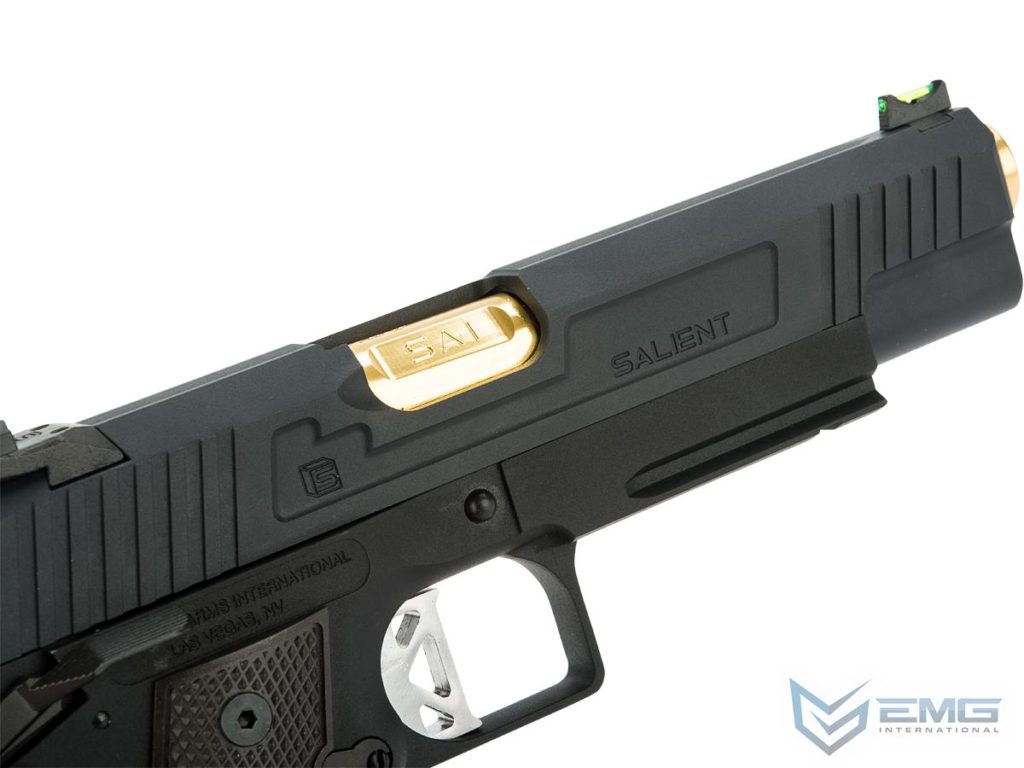 Features:
‧Salient Arms International (SAI) offical licensed
‧Comes with aluminum alloy slide with "SAI" marking and dumy firing pin
‧Comes with aluminum alloy lower frame with underbarrel rail for flashlight or laser sight
‧Comes with metal outer barrel with ".45 ACP" and "SAI" marking
‧Comes with steel recoil spring rod
‧Comes with metal fixed front sight with imitated green fabric and rear sight with "SAI" logo marking
‧Comes with a pair of plastic non-slip grip cover with "SAI" emblem
‧Comes with metal slide catch, grip safety,thumb safety, trigger and hammer
‧Comes with 28 rounds gas magazine with bottom cap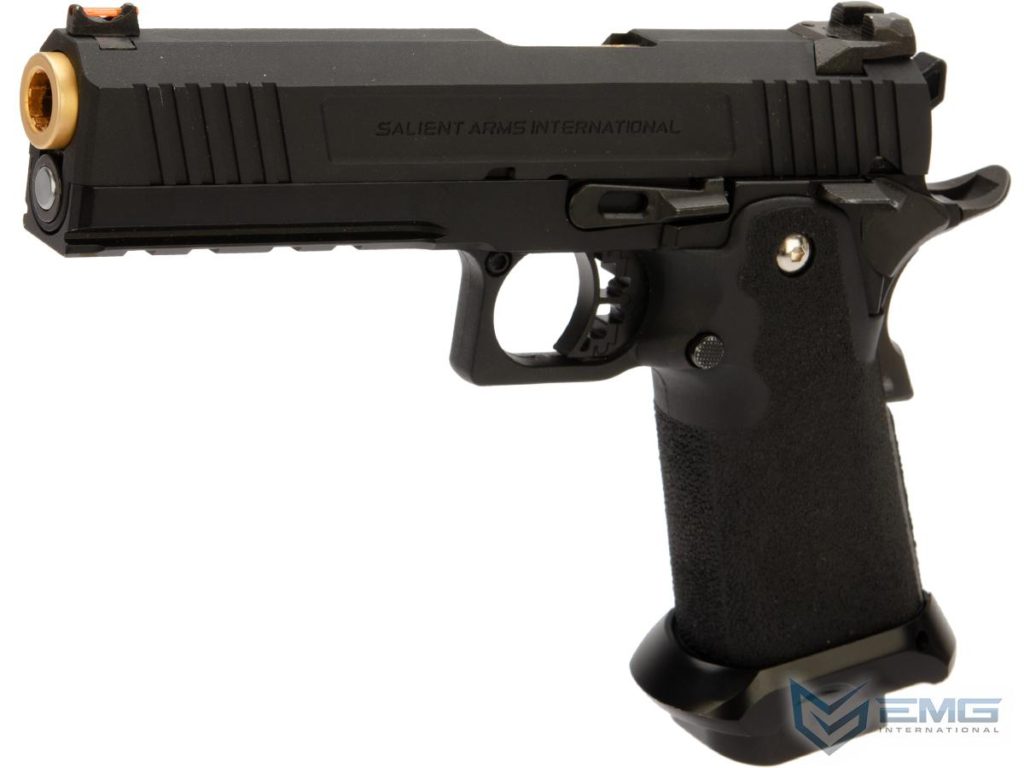 Specifications:
Length: 220mm
Barrel Length: 125mm
Weight: 1034g (with magazine)
Color: Black, Gold
Material: Aluminum Alloy, Steel, Metal, Plastic
Hop-up: Adjustable
Shooting Mode: Safety, Semi-Auto
Magazine Capacity: 28 Rounds
Bullet Type: 6mm BB
Gas: 8KG (134a), 12KG (Green Gas)
Power(Muzzle Velocity): 350 FPS (0.2g BB, Green Gas)