GHK did say they are releasing 3 versions of the AUG. The traditional A1, the flat top A2 and the quad railed A3 and that raised a few eyebrows. This A1 isn't heavy, but has a very solid build and feels so much better than all its AEG counterparts with a sturdy polymer body with a slightly grainy texture that is not going to scratch anytime soon. Now apart from the charging handle, grip and magazine, everything else in front is made out of metal. Apart from the sling points in front of the scope and on the left side of the stock, nothing rattles, not even the 30 round magazine which look exactly like the AUG mag should look like. The build is impressive.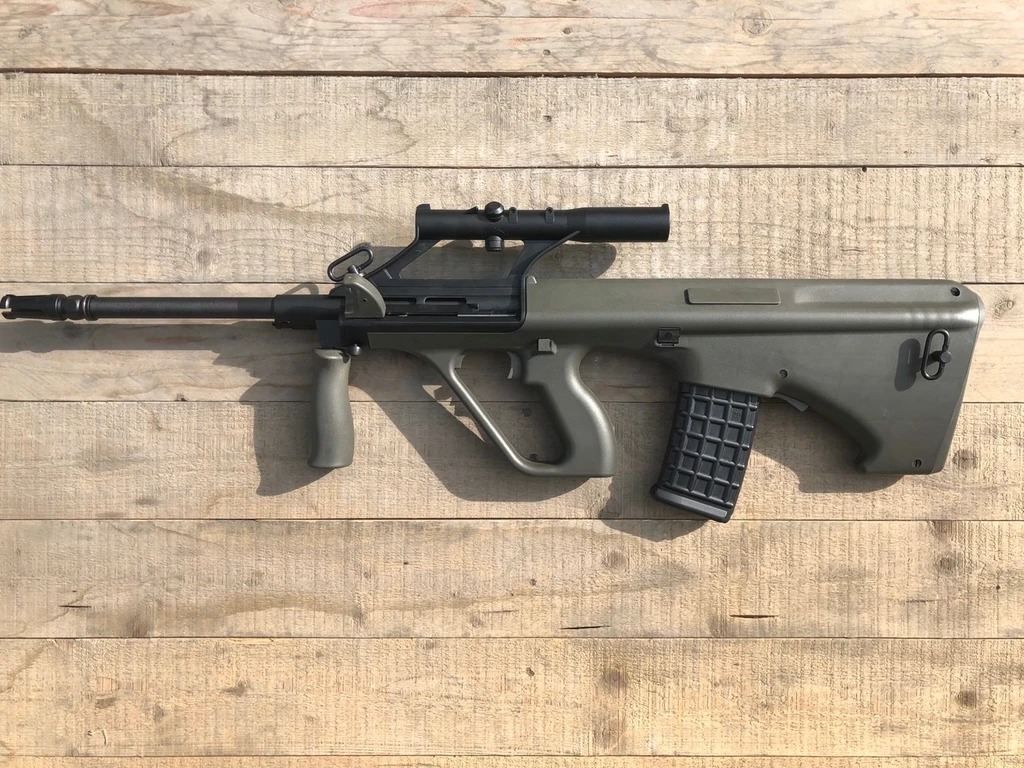 The fire selector is right behind the trigger and it's really. Having it protrude on the right side means it's safe, in the centre is semi only and to the far right enables the two stage trigger so you can shoot in Semi and full auto depending on how far you pull the trigger. The bolt works as it should as when you pull the charging handle back, leave it open, release mag and then release the bolt, it won?t push forward if there are no rounds left.
It?ll only go when there is a round in the magazine or when the mag is out. Now the trigger is rather soft , but that bolt more than makes up for it as it sounds terrific. At the front, you can remove the flash hider revealing a 14mm CCW thread for all your suppressors, amplifiers or any other style flash hider. The x1.5 scope is fairly cool and follows the traditional circular reticle in the middle. If you?re aim is slightly off, adjust the dials found underneath, and on the right side.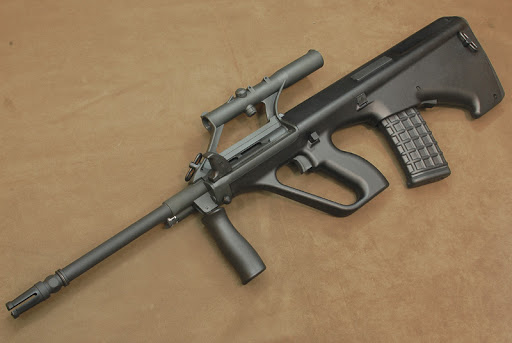 One of the greatest things about this AUG is that it has a very realistic and simple take down making it very easy for maintenance and such. There is one thing that ticks me off slightly. First of all, adjusting the hop is a pain in the you know what, you'll have to remove the outer barrel by pulling the charging handle back, pressing this latch behind the fore grip, twisting it counter clockwise ever so slightly, and then move it forward. This is where you can finally adjust the hop.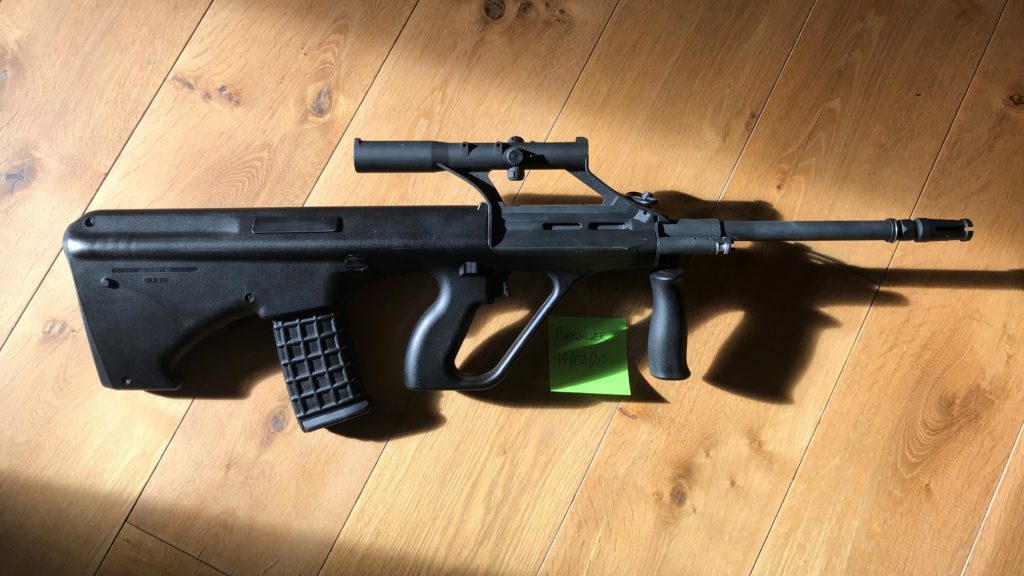 Features:
Metal Upper Body and Polymer Lower Body
Adjustable 1.5x Scope, perfect for mid range shooting
Scope Iron Sights, perfect for short range shooting
14mm CCW Metal Flash Hider can be removed and attached other kinds of Flash Hider, Muzzle Break or Silencer
Foldable Foregrip for different combat situations and habits of weapons using
Front and Rear Sling Ring, can be installed with any Single, 2- or 3- Tactical Sling
Two firing modes, Semi-auto and Full Auto, perfect for different combat situations and habits of weapon using
A Polymer Housing 30 Rounds Gas Magazine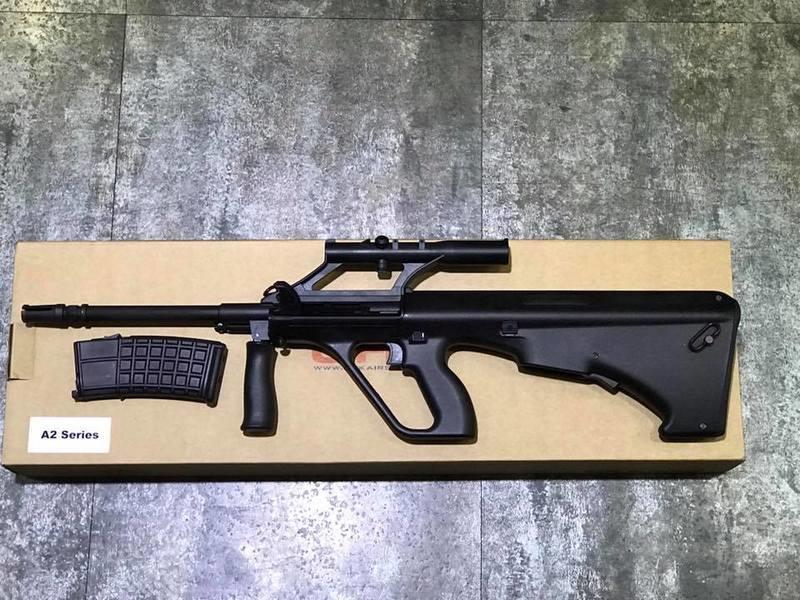 | | |
| --- | --- |
| Brand | GHK |
| Color | Black |
| Originating Armory | STEYR |
| Model | AUG |
| Capacity (rds) | 30 |
| Power (fps) | 360 |
| Power Source | Green Gas / Top Gas |
| Shooting Mode | Semi Auto / Full Auto |
| Blowback | Yes |
| Hop-up | ADJUSTABLE |
| Net Weight (kg) | 2.7 |
| Length (mm) | 700.0 |
| Material | Metal |