Established in 2010, ARES has been producing excellent airsoft product, ranging from automatic electric guns (AEG), gas powered guns, spring power guns, grenade launchers, internal & external upgrade part, accessories, and even unique gun rack system. We aim to satisfy both avid airsoft players and gun collectors.ARES airsoft guns and products are distinguishably stand out from other competitors on the market, because of our simple and direct technical innovation which is designed and tested in-house by our R&D team. We hold very a high standard of quality, performance and realism on our airsoft guns and products.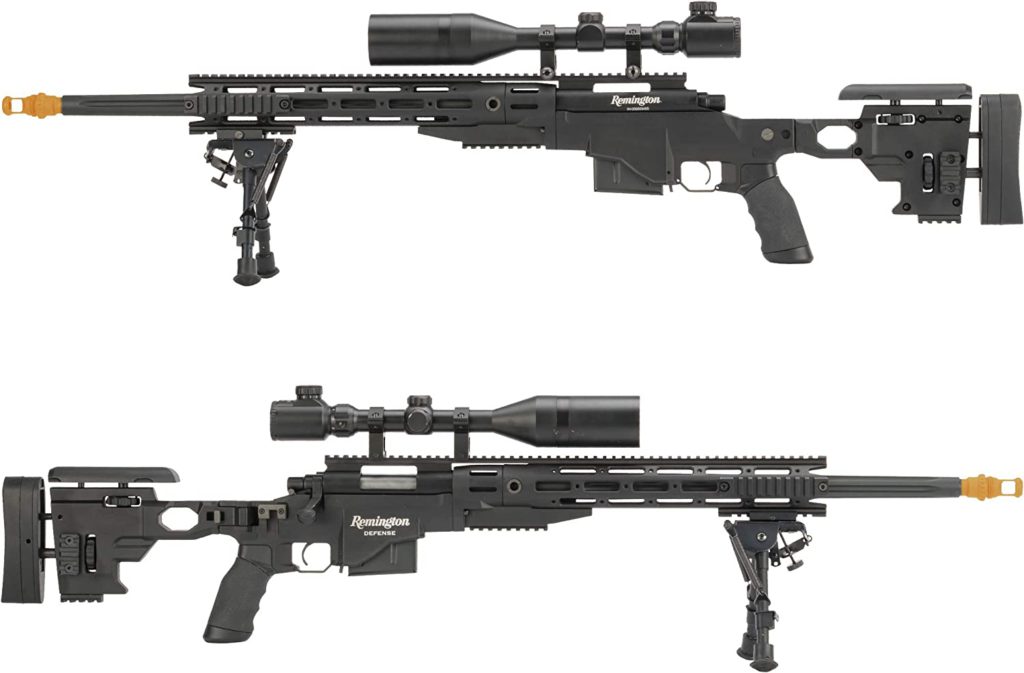 Officially licensed by Remington. The long awaited Ares MS338 spring powered bolt action sniper rifle is finally here. A faithful replica of the MSR, this rifle has gained a popular following from video games like MAG, Socom 4 US Navy Seals, Call of duty Modern warfare3, Ghost Recon Future Soldier, Ghost Recon Online, Sniper Ghost Warrior 2. If you've played any of these games as a sniper, then you'll know what the MS338 is all about!
Full metal construction, light weight, mid range sniper rifle, with a full length of 890mm with the stock folded (for easier portability or in tight conditions) to 1100mm with the stock extended. Ergonomic features include adjustable riser cheekrest, and adjustable stock butt for that comfortable fit. Mini RIS rails on the stock allow you to attach accessories or a monopod on the rear for a more stable shooting platform.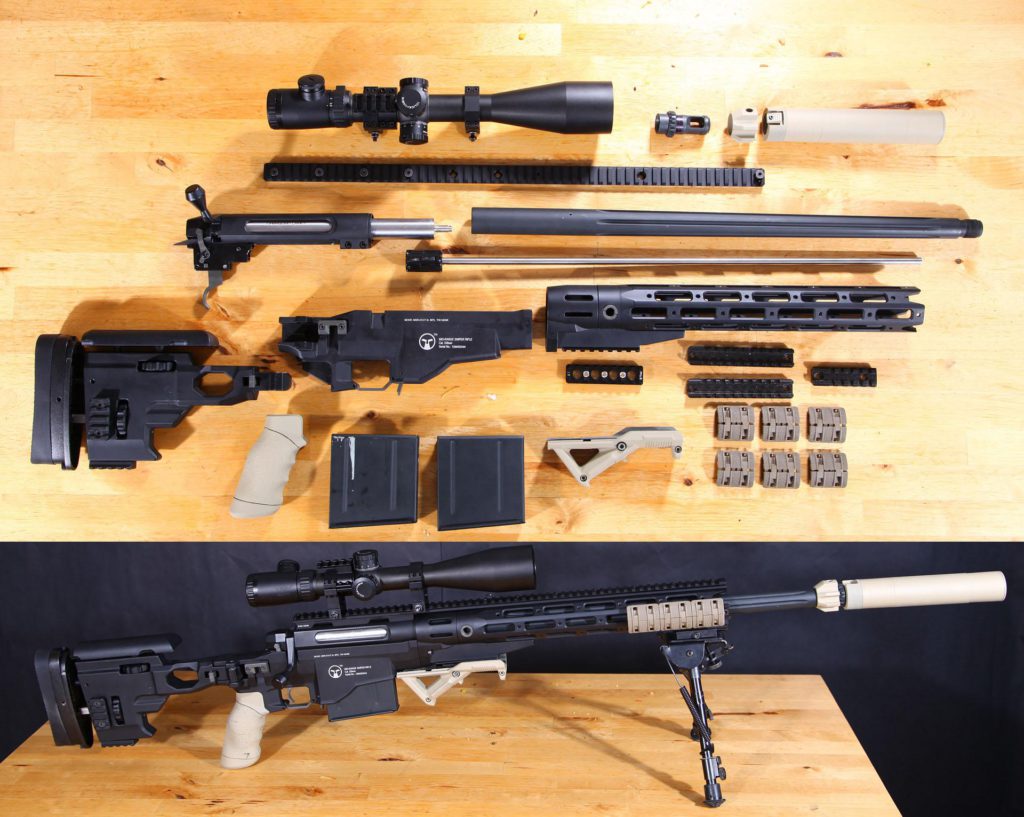 The upper receiver on the MS338 is CNC aluminium, while the lower receiver is die cast aluminium alloy. The fore-grip, barrel, flash hider and rail are CNC as well for greater accuracy. Patented TX system means that you can switch out the spring cocking bolt for a gas powered or CO2 bolt that will be available separately soon. This means that one rifle can be powered by 3 different systems – a first in Airsoft!
The spring cocking system is compatible with Marui VSR-10 system, which means that you can use after-market performance parts designed for the VSR-10 in this rifle. Fully removable and reloadable metal magazine.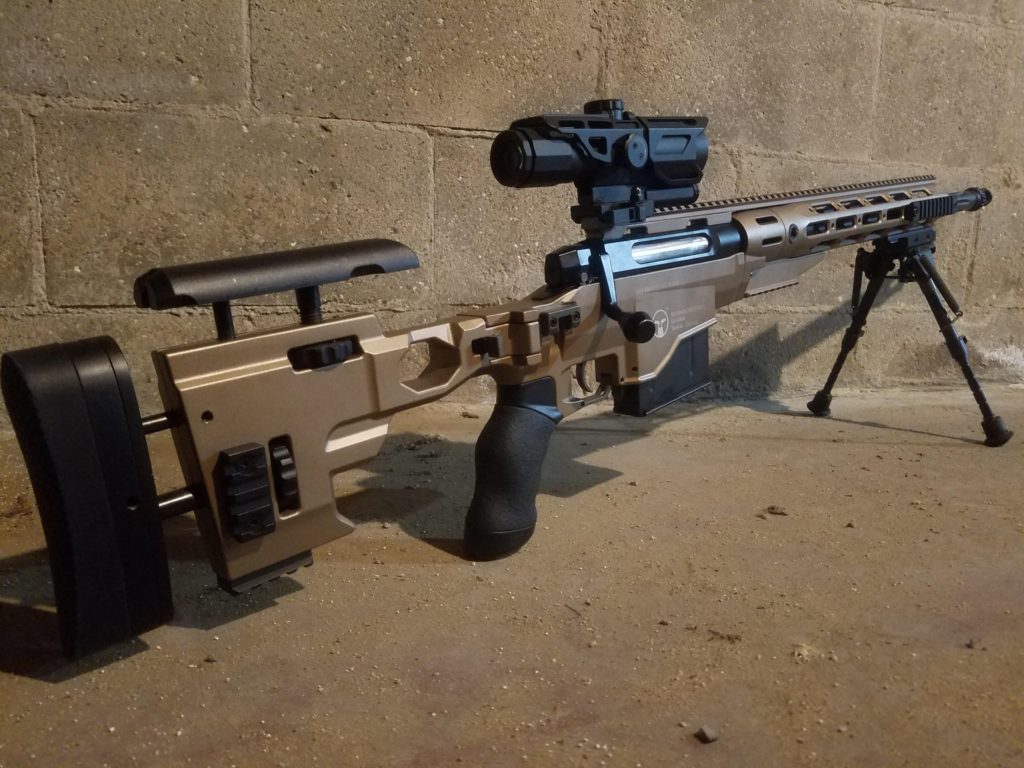 Features
Bolt action single shot spring powered rifle
Precision CNC machined aluminum receiver
Precision CNC machined handguard and stock
545mm Picatinny flat top rail for optics
Ergonomic slip resistant rubberized pistol grip
Folding stock w/ adjustable butt pad & cheek riser
Fluted metal barrel
Licensed by Remington
FPS Range: 370-390
Color: Tan / BlackLength: 860mm / 1090mm / 1145mm
Weight: 4700g
Magazine Capacity: 75rds
Muzzle Velocity: 370~390 FPS (Measured with 0.20g BBs)
Fire Modes: Single Shot, Safety
System: Bolt Action, High Power Spring
Package Includes: Gun, Magazine, Manual
Hopup: Yes, Adjustable