About Action Army
Action Army Company was founded in Taiwan in 2010. A.A.C focuses on offering high quality Airsoft products which are all made in Taiwan. We try to build new products by new material and new system to get more efficiency.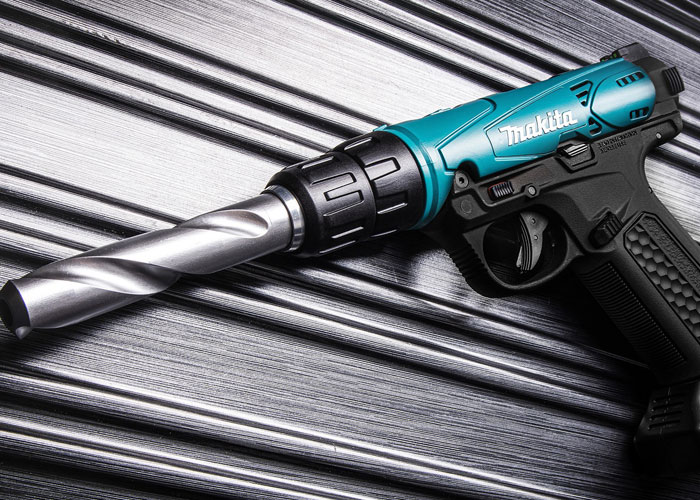 Features
Action Army's first unique pistol design comes with aggressive styling and performance to match
Unique target pistol design, great for both target plinking and use in Airsoft skirmishes
Selectable Semi-Auto and Full-Auto firing modes!
14mm- threaded barrel allows the use of Airsoft suppressors
Fiber-optic style front and rear iron sights
Ambidextrous and side-swappable features such as the mag-release and charging handle optimize ergonomics for both right and left handed shooters
Uses TM g-spec compatible green gas magazine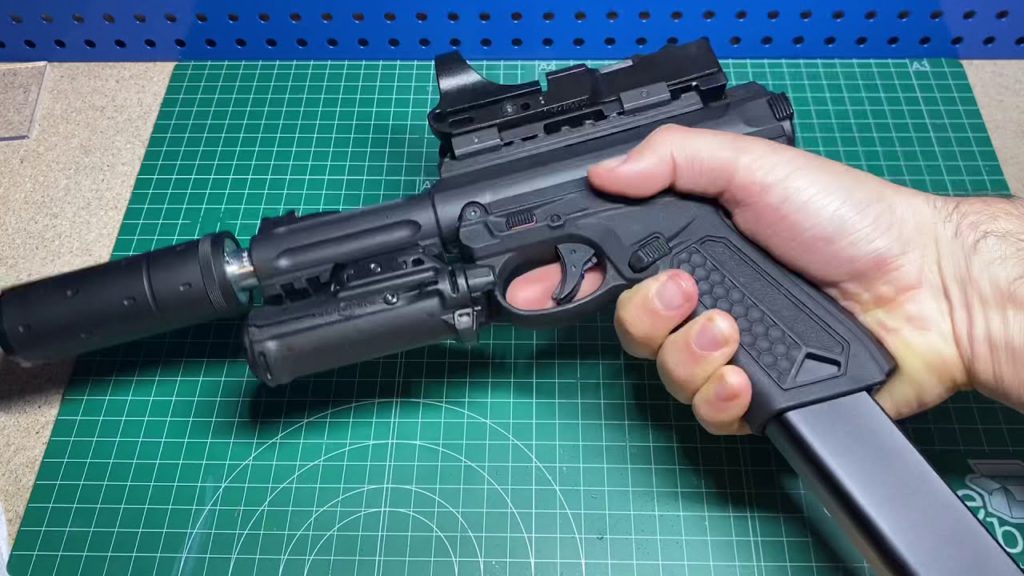 The AAP-01 Assassin is the first gas blowback Airsoft pistol from Action Army Company. Renowned in the Airsoft community for their upgrade parts, Action Army has expanded their product line into the gas blowback pistol market. Powered by green gas, the AAP-01 is capable of both semi-auto and full auto firing modes by flipping the fire selector on the underside of the bolt carrier. All of the controls such as the magazine catch, safety, and slide catch are either ambidextrous or reversible, making the pistol friendly for right-handed or left-handed users. The barrel is 14mm CCW threaded underneath the orange thread protector, making it compatible with most Airsoft muzzle devices and accessories.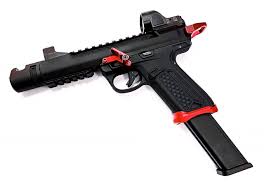 A completely new and original design externally, the AAP-01 still retains many internal cross-compatibility with current gas pistols. The hop-up and bucking are standard TM pattern, and the magazine is based on G-series pistol designs. In addition to its own 22-round magazine, the AAP-01 is also compatible with G-series magazines from KJW, WE, and VFC, or any other magazine with the same specifications.

Manufacturer: Action Army
FPS: 312
Color: Black
Specifications:
Length: 129mm
Weight: 648g (1.43lb)
Magazine Capacity: 22rds. Works with Action Army and TM-spec G-spec Airsoft pistol magazines.
Fire Modes: Semi-Auto, Full-Auto
Gas Type: Green Gas
Package Contents: Gun, Magazine, Manual