The King Arms TWS is the latest gas blowback from the airsoft manufacturer that was more known for their AEGs. This entry is patterned after the 9mm PCC style rifle and is compact while still able to pack a punch.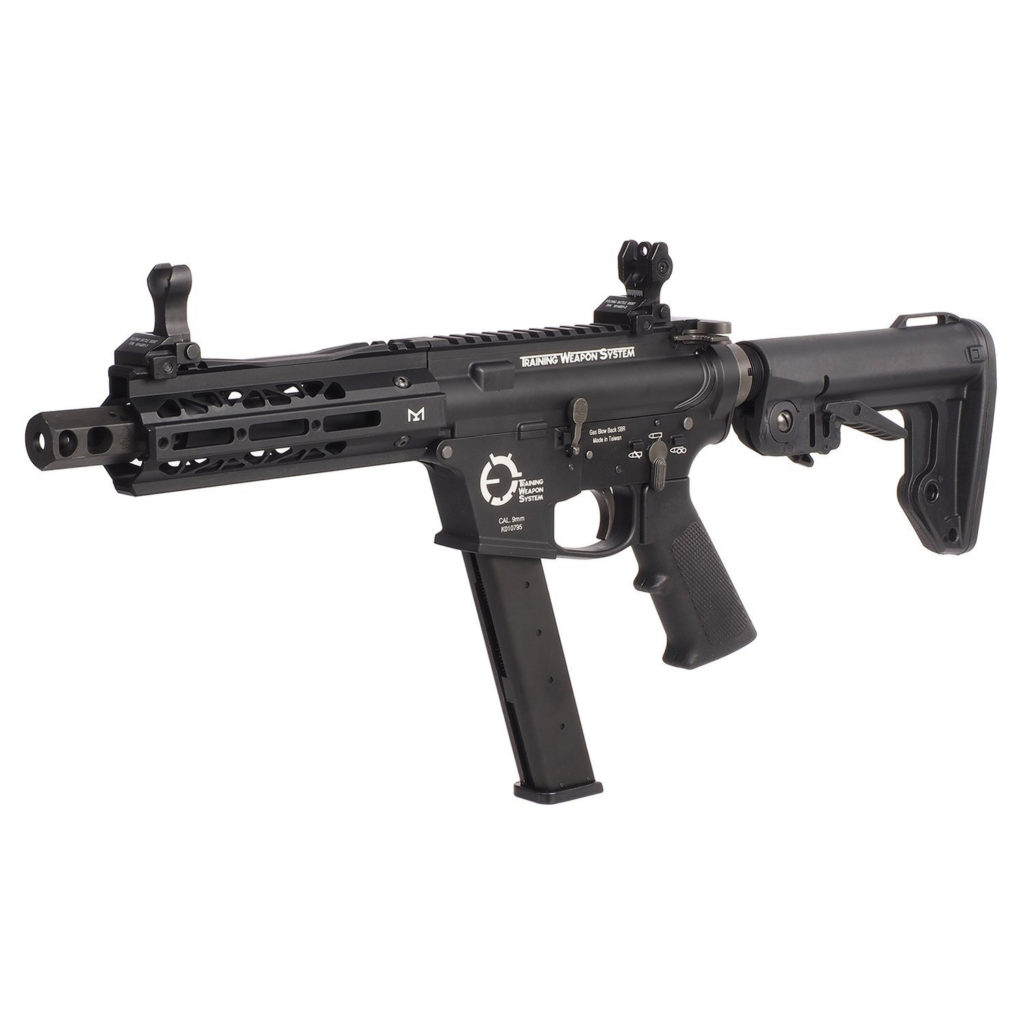 The TWS features snappy recoil and is relatively lightweight when compared to others in this genre. The adjustable stock is sleek and follows similar design cues found on other modern rifles.
Featuring an M-LOK handguard, the TWS is able to work with a wide variety of accessories such as foregrips, tactical lights, and lasers. You can also opt to purchase picatinny slots that allow you to mount standard accessories.
Internally, the King Arms TWS uses the WA system and will be compatible with accessories made for that system.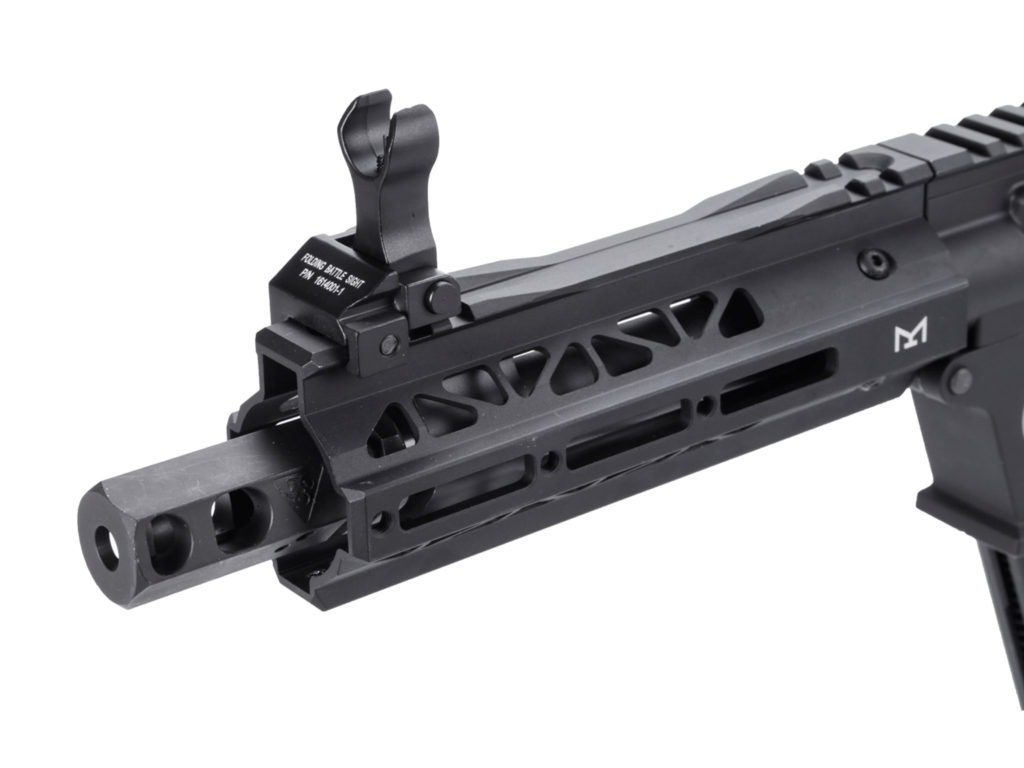 Features :– M-LOK is the most trendy rail system in the real firearms.This handguard is KING ARMS original design.
The M-LOK specification done according to MAGPUL provided document.
One piece 6.5-inch CNC machined metal M-LOK handguard provides a solid rail platform.M-LOK-standard accessories can be bolt-on quickly and concretely.Stylish engraved handguard provides unique outlook and light weight.Four-sided mounting platform conveniences shooters to bolt-on vary accessories.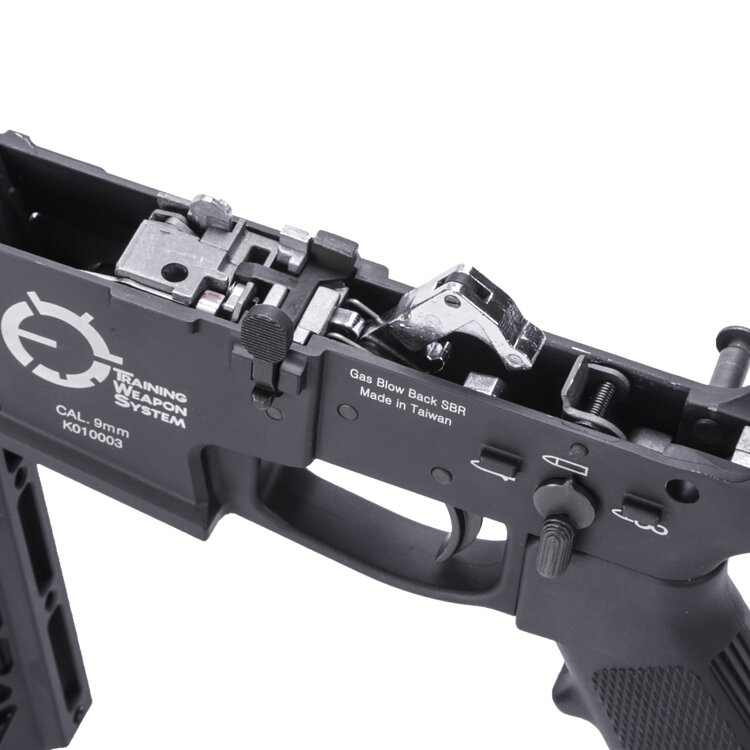 – Outer & Inner Barrel :14mm – CCW Thread with 6.5-inch Metal outer barrel and delta ring mount to avoid wobbling.153mm Length Well-polished precise 6.05mm brass inner barrel lets every shot more accurate.
– Rifle body :Full metal body with unique engrave design,
this let the gun have a eyes-catching outlook.Tight fit upper and lower frame.Metal bolt catch, selector lever,
trigger make the gun more durable.
– Non-slip grip :Rough surface design can prevent slip of griping.
You can grasp full control of your rifle confidently.Ergonomic designed offers the operator maximum comfort and control over the rifle.
– Iron Sights :
Metal Flip-up front sight and rear sight.Both of them are rail mounting and able to flip-up.
They have adjustable aiming pins and range finder hole to fit corresponding difference field-shooting environment.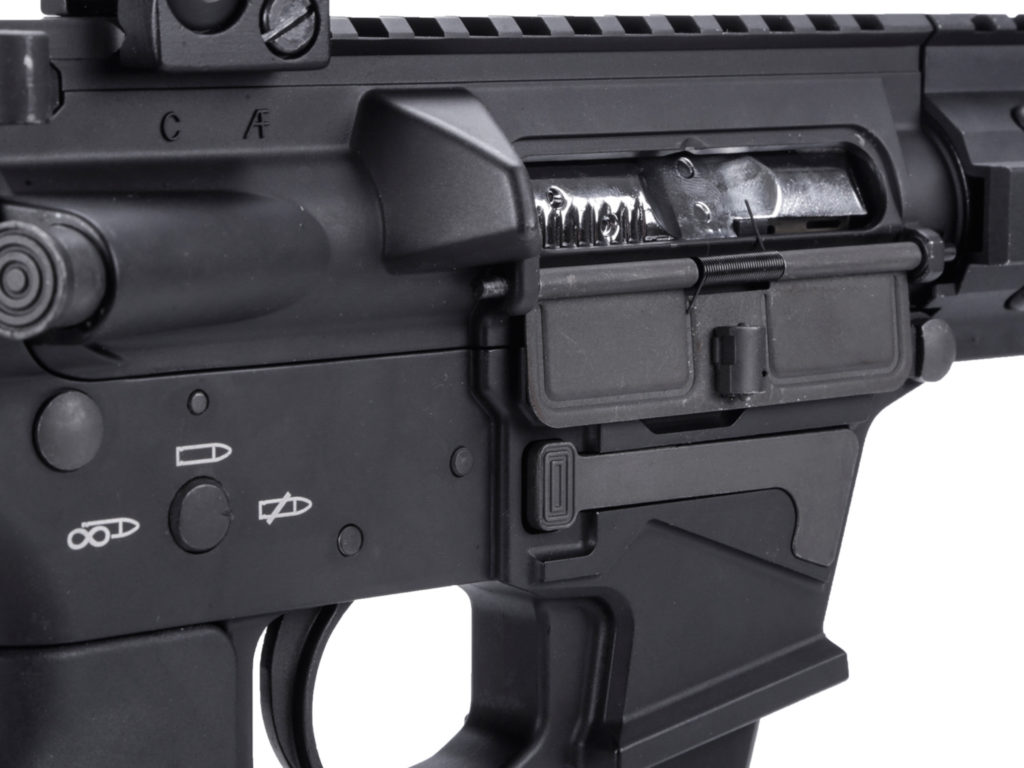 Specifications :
Manufacturer : King Arms
Model : TWS 9mm SBR
Bullet Type : 6mm BB
Weight (Gram,w/Package) : 3300g ( Without Package : 2600g Gun w/Empty Mag )
Dimension : Length 600mm – 684mm ( Stock full extended )
Inner Barrel : Length 153mm / Caliber 6.05mm 
Muzzle Velocity : 330FPS +/- with 0.20g BBs & Green Gas ( 100MPS 1.0Joule +/- )
Main Material : Aluminum , Zinc Alloy
Main Colour : Black
Magazine Capacity : 30-Rounds
Shooting System : Safety / Semi-Auto / Full-Automatic
Construction : Gas Powered Blowback Automatic
Gas Type : HFC134A / Green Gas Top Gas (HFC 22) / 12kg Gas / 8kg Gas
Barrel Thread : 14mm – CCW
Hop Up Type : Include , Adjustable
Package Includes:
King Arms TWS 9mm 6.5-inch SBR Airsoft Gas Blowback SMG.BK. x1
30rds Gas Magazine x1