About EMG
The EMG vision is to manufacture products the world has never seen before; products we would put our name on, and products that hit the spot! "EMG" (Evike Manufacturing Group) was spawned from the realization that if you want something done exactly the way you want it, you need to do it yourself, and we did just that.
We took our 16 years of knowledge as the market's lead retailer, our network of 300+ superior manufacturers, to work with inspiring top innovators in the firearms industry. That combined with the vision to invest into the Airsoft industry, an industry we believe in, EMG was born.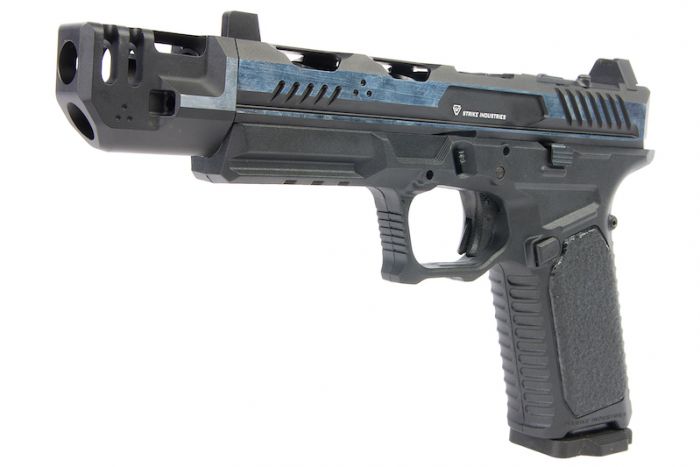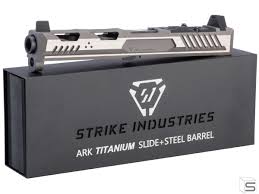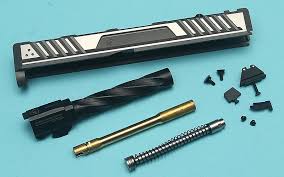 About G&P
G&P is among the oldest Military-simulation and training Airsoft manufacturers in the world. Started as a top combat light provider for law enforcement and military agencies around the world, G&P branched into Airsoft manufacturing with the same belief to never sacrifice quality for lower price. Their motto is visible on every G&P product. Every G&P AEG rifle is hand assembled and individually fine-tuned by top technicians in the industry to match G&P's unparalleled quality and reputation. G&P utilizes CNC precision machining and real-steel finish/coating processes on many of their products.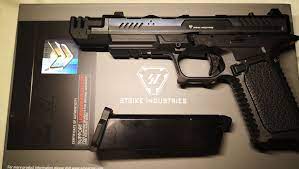 Introduction
The Strike Industries ARK pistol by EMG has been designed with the same performance characteristics as SI's real firearm ARK components. The sleek slide has been lightened throughout with various cuts, which translates nicely to the Airsoft platform, providing a crisp firing action. Suppressor-height front and rear sights give the user a clean, easy to acquire sight picture, and the outer barrel is fluted for lightness and added aggressive design characteristics. The rear of the slide features a dot sight cutout for extra realism when compared to the real SI ARK slide (dot sight compatibility to be announced).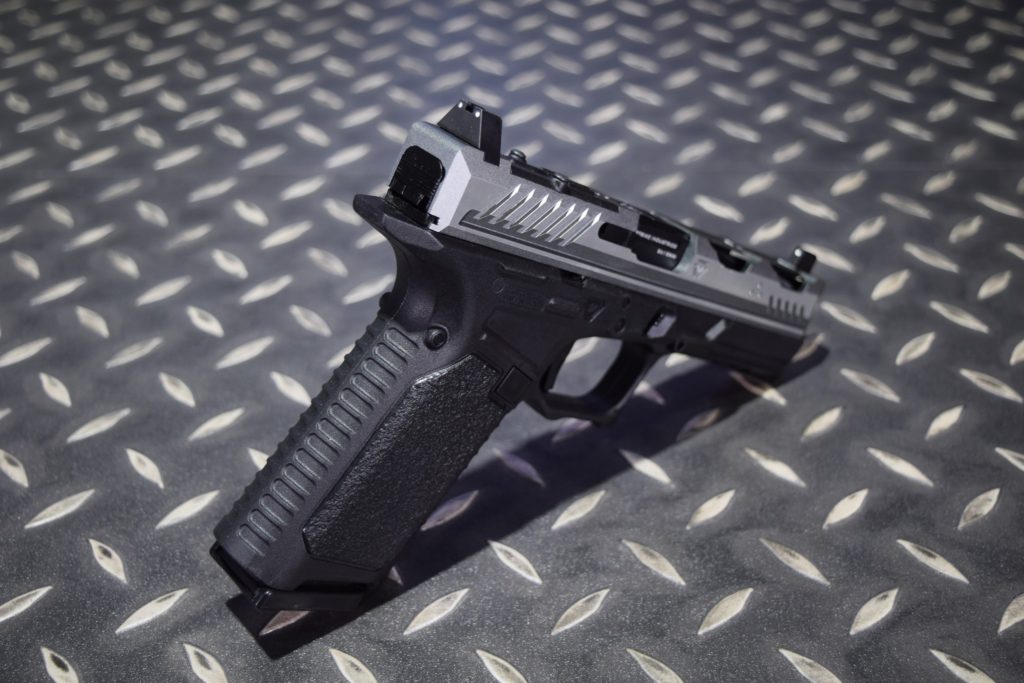 EMG SI ARK pistols feature Strike's unique frame design, carefully modeled after SI's upcoming STRIKE 80 pistol frame. Strike's frame is an ergonomic, practical, and aggressive pistol frame solution. The frame grip features a distinct texture, giving the user positive grip on the pistol. Further forward, the frame features an undercut trigger guard for added ergonomics and control. At the front of the frame is a 20mm accessory rail, able to accommodate lights, laser, and other 20mm pistol accessories.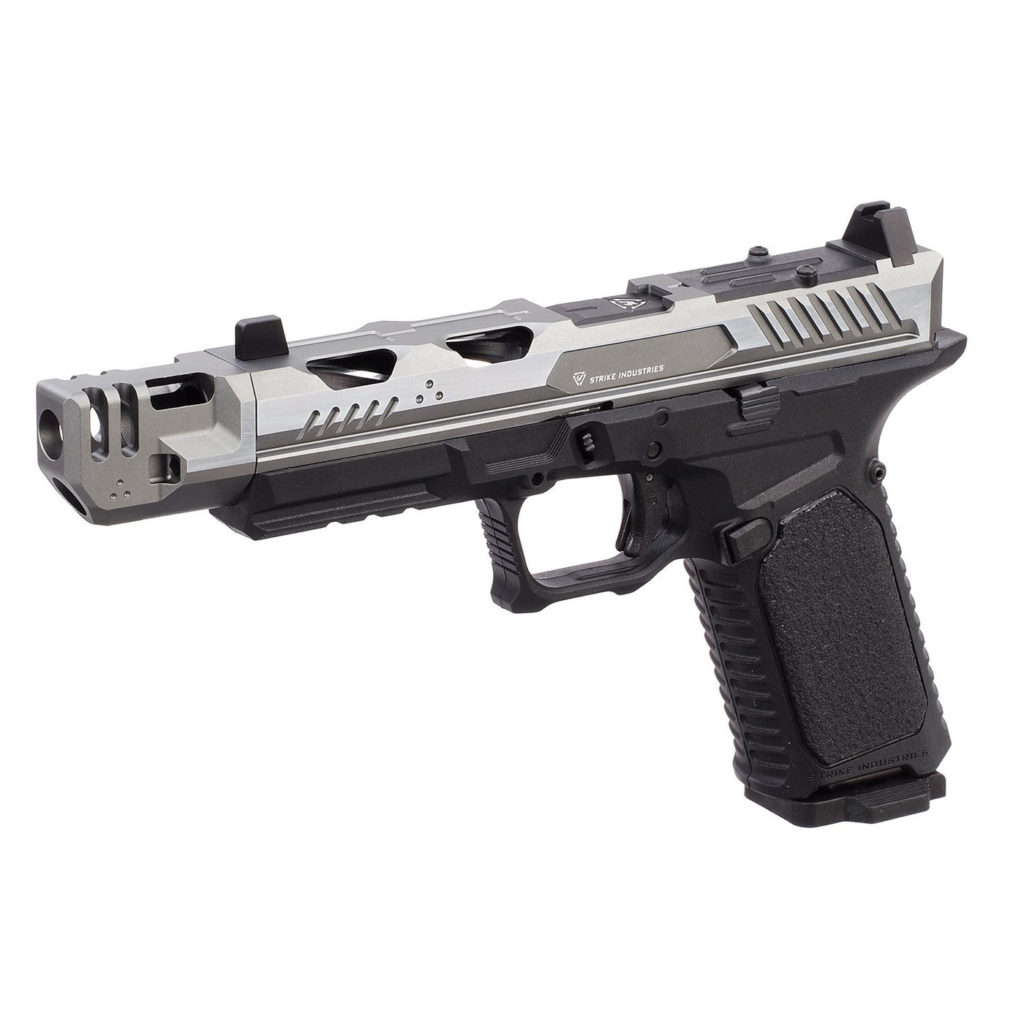 Features
Officially licensed by Strike Industries
Aggressive, lightweight ARK slide design provides crisp recoil action
ARK fluted outer barrel reduces weight and adds a nice touch to the pistol's overall appearance
Dot sight cutout at the rear of the slide (dot sight compatibility to be announced)
Suppressor-height front and rear sights give the user a clean, easy to acquire sight picture
Authentic Strike Industries frame design with textured grip and undercut trigger guard gives the ARK pistol great ergonomic and control characteristics
Accessory rail at the front of the frame accommodates all kinds of lights, lasers, and other 20mm rail pistol accessories