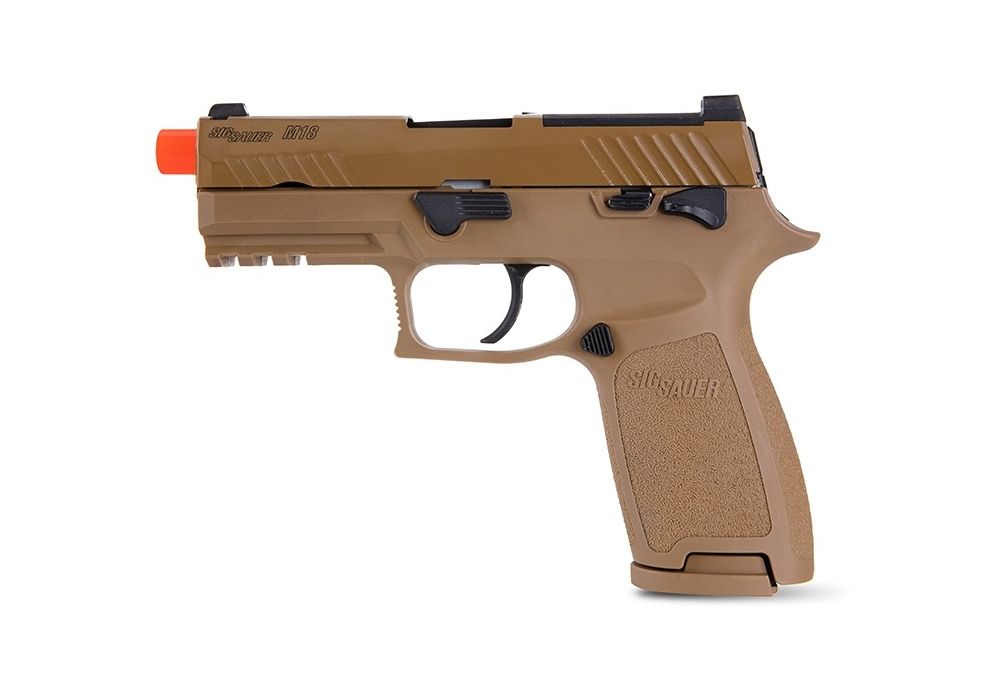 What is SIG Sauer M18?
Since the early mid 1800s SIG Sauer has been widely regarded as a purveyor of some of the best small arms on the planet. Known for their fine combat, competition and personal defense pistols and rifles, SIG Sauer holds law enforcement and military contracts the world over and is the personal choice of thousands of firearm owners. People who trust their lives to a firearm put their trust in SIG Sauer. Nowadays, the SIG Sauer ProForce M18 is a popular airsoft pistol model that replicates the SIG Sauer M18 handgun used by military and law enforcement agencies. It is a fully licensed airsoft replica designed to closely resemble the real firearm in terms of appearance and functionality. The ProForce M18 features a combination of metal and polymer construction, often includes a blowback action for realistic recoil, and operates in semi-automatic firing mode. It is known for its attention to detail, accuracy in design and trademarks, and overall authenticity.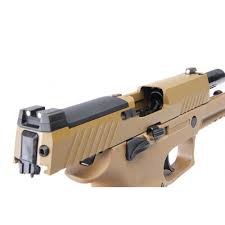 Why SIG Sauer M18?
The SIG Sauer ProForce M18 is favored by airsoft enthusiasts for several reasons. Firstly, it offers authenticity and realism as an officially licensed replica of the SIG Sauer M18 handgun. This ensures accurate trademarks, design details, and dimensions, providing an immersive experience for users. Secondly, the ProForce M18 is constructed with quality materials, such as a durable polymer frame and metal slide, ensuring a solid and reliable airsoft pistol. Additionally, it incorporates features that mimic the real firearm, including blowback action for simulated recoil, a functioning slide, and realistic trigger response. These elements enhance the overall shooting experience and make it feel closer to handling an actual firearm. Furthermore, the ProForce M18 offers reliable performance, often with adjustable hop-up for improved accuracy and accessory rails for customization options. Lastly, the SIG Sauer M18 is widely recognized and respected in the firearms industry, making the ProForce M18 replica appealing to fans who appreciate its significance and iconic design.
SIG Sauer M18 features
Features:
– Optic Ready Slide with Removable Rear Sight Plate
– Flush Mount Green Gas Magazine
– Field Strippable with Similar Balance and Weight As the Real M18
– Metal Slide Construction with Full Blow-back Action
– (1) 21rd Metal Magazine
– Replica of the US Army M18 Pistol
– Up to 320fps
More on SIG Sauer M18